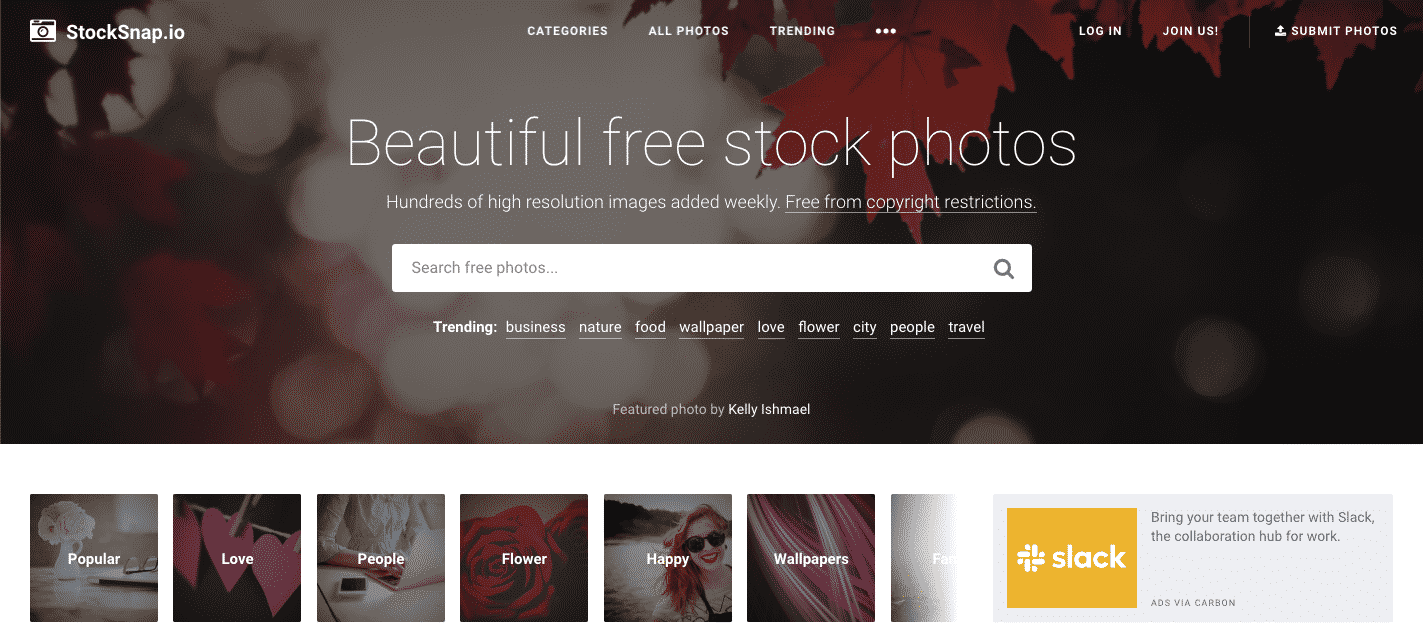 Websites without a photo are just like pizza without tomatoes. People don't like it unless they are bizarre (no offense).
Bottom line: in 2021 photos must be part of your editorial or sales strategy. Good photos are vital for grabbing your users' attention.
But what do you do if you don't have enough visual material? Besides, Not everybody is Henri Cartier-Bresson.
Hopefully, there are many websites with amazing stock photography all over the web, and they are free.
I this article I've drawn up a list of my favorite websites for free stock photos.
Free vs Paid Stock Photos
Nowadays, there are hundreds of amazing free stock photos websites. In my opinion, it's absolutely pointless to get paid stock photos for one reason: as soon as your image is not unique, it doesn't matter anymore for image search engine optimization.
If you have money to invest in pictures, don't go on paid stock photos websites but have a look at services such as Meero and Ocus.
1. Unsplash: Beautiful Free Images & Pictures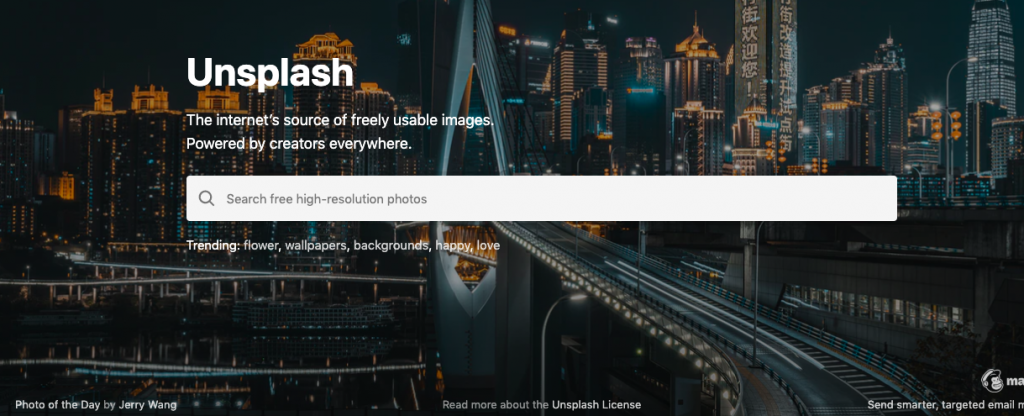 Unsplash is my favorite website. All the images that we are using in to test our SEO plugin are coming from there.
Pictures coming from Unsplash are really HQ. Don't forget to resize and compress them if you don't want to hurt your page loading time.
All the content available on Unsplash can be used for free and without permission. You can use the pictures for commercial and noncommercial purposes.
2. PIXABAY: Stunning free images & Royalty free stock

This site has a very large database of free of rights images. It's perfect for business and marketing purposes.
You know, all these beautiful pictures of beautiful people chilling out during a meeting? You can find them there.
Pixabay also offers illustration, SVG files, and infographies.
3. Vecteezy – Amazing Stock Photos for Free Download
Originally, Vecteezy started with vector illustrations bank, but they now have millions of free stock photos on their platform. The photos are sourced from talented photographers all around the world and guaranteed for personal and commercial use.
The photos are really great but what I really like with Vecteezy is that they pay their contributors – which is something no other free photo sites actually do from what I know.
4. Pexels – The best free stock photo & videos shared by talented creators

If I don't find the picture I'm looking for on UnSplash and Pixabay, I'll go to Pexels.
This website provides high-quality photos licensed under the Creative Commons Zero license. The navigation is easy and the suggestion always relevant.
5. StockSnap.io – Beautiful free stock photos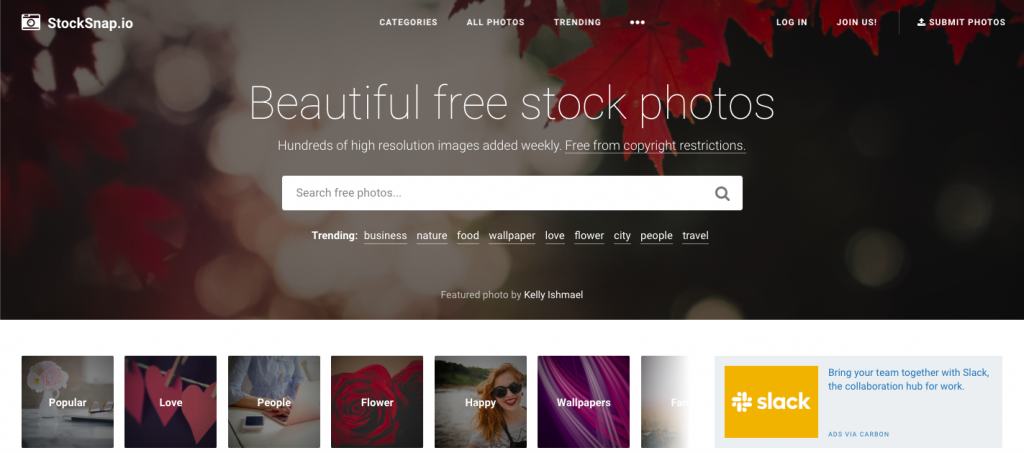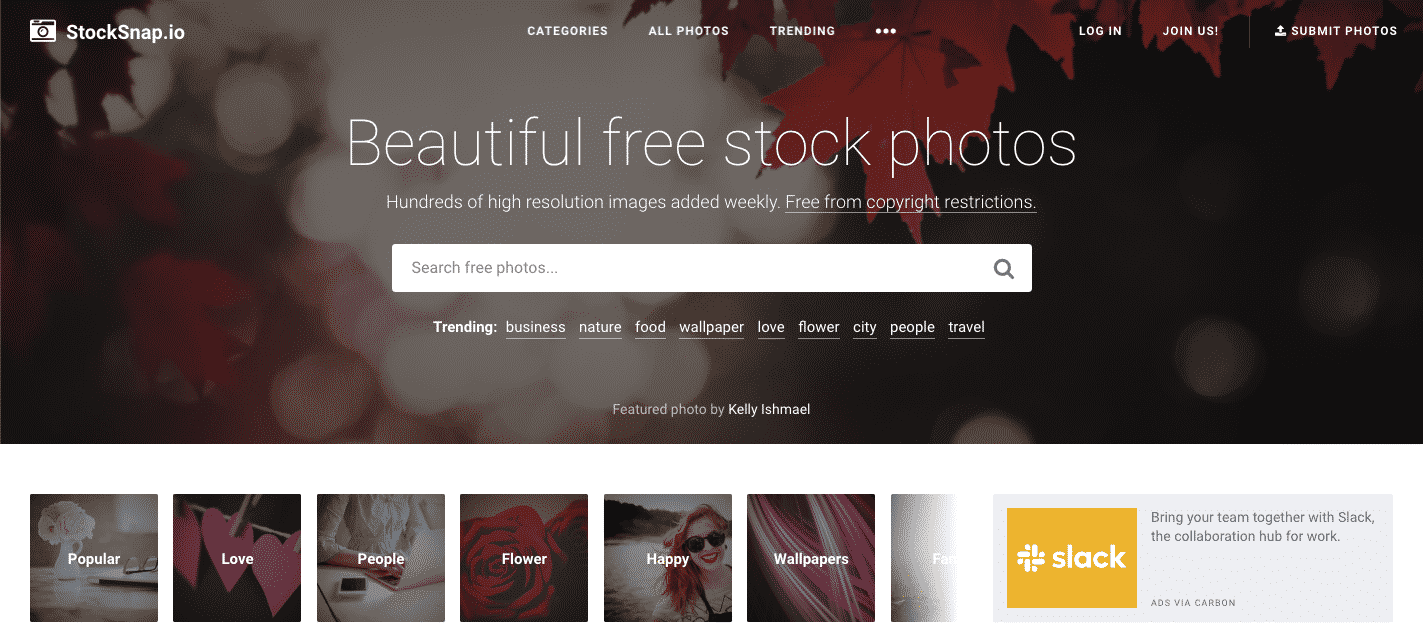 StockSnap is another amazing free stock photos website. Hundreds of high-resolution images and pictures are added weekly.
I put it in fourth place because I'm more used to go on UnSplash, Pixabay and Pexels but StockSnap is worth a try! The photos are also under the Creative Common Licence.
6. FoodiesFeed – Find food images

FoodiesFeed is the perfect place if you look for food and gastronomy pictures. The images are free of right. However, they clearly are two major problems with this website:
There are no receipts;
You might end up starving after 30 seconds.
You might kill your productivity if you go there near lunchtime.
7. StyledStock – Feminine Stock Photography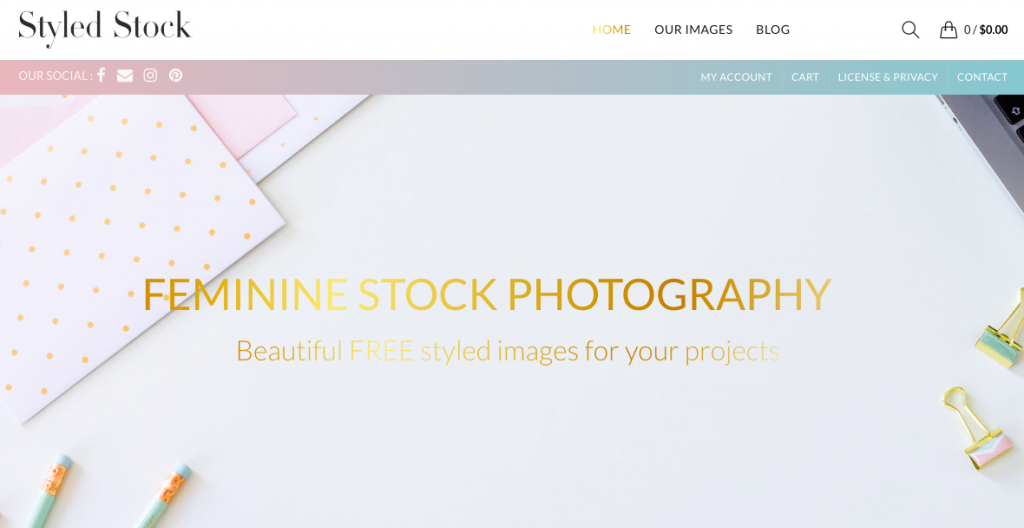 StyledStock is a Feminine Stock Photography. It's the perfect place to get gorgeous-styled stock photography.
This website is just perfect for a small business owner or blog-preneur. Fly in the ointment: some of the pictures are not free of right.
8. Canva – Design anything and publish anywhere

Canva is not properly a Stock photography website but I couldn't make a list of the websites I use to get visual content without mentioning Canva.
On Canva you can create EVERYTHING. From Curriculum to Newsletter Templates.
Canva is the place to be if you need to create user-friendly infographics.
9. FOCA – Free photos, videos, and templates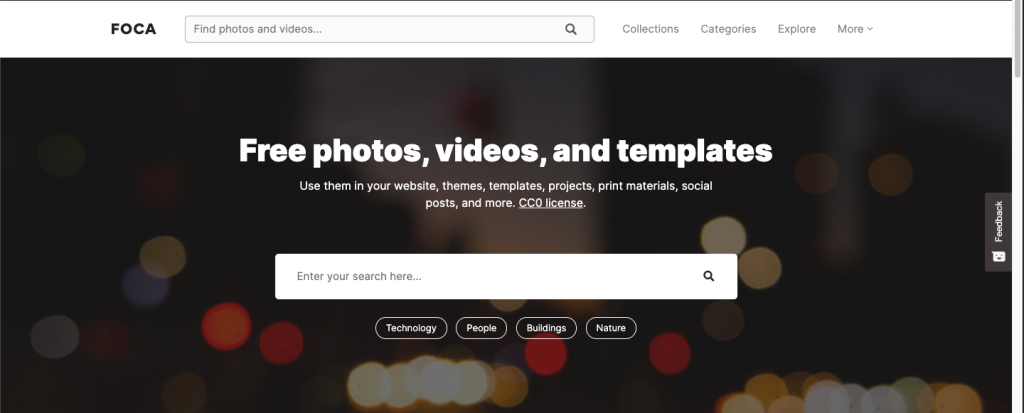 FOCA provides free of right photos, videos and templates for personal and commercial use on websites, projects, themes, apps, and more.
The website was created in 2014 and has a great number of high-quality photos. The landscape and nature pictures are particularly great.
10. Picspree – Discover and download beautiful royalty free images, stock photos, illustrations, and vectors

Picspress is another amazing website for royalty-free images, stock photos, illustrations, and vectors.
Picspress' blog is full of useful resources. You should give it a look if you are interested in photography.
11. Morguefile – Free images for creatives, by creatives

More than 350 000 free stock photos for commercial use are available on Morguefile.
What is SO GREAT with Morguefile is the #Quest. If you are lucky enough, you can send Morguefile users on a daily photography challenge to capture an image.
12. PicJumbo – Beautiful FREE stock photos
High-resolution images can be downloaded for free for personal or commercial use on PicJumbo. Designer & photographer Viktor Hanacek created this free stock photo site in 2013.
All the regular stock sites rejected his photos for lacking "quality" so he created its own free stock photos website.
There are new photos added daily on the site from a number of categories, including art, fashion, technology, nature, and much more.
You want to add another website to this list? Shoot me an email at aurelio@imageseo.io! If you are a photographer yourself, check out my ultimate guide about SEO for photographers!