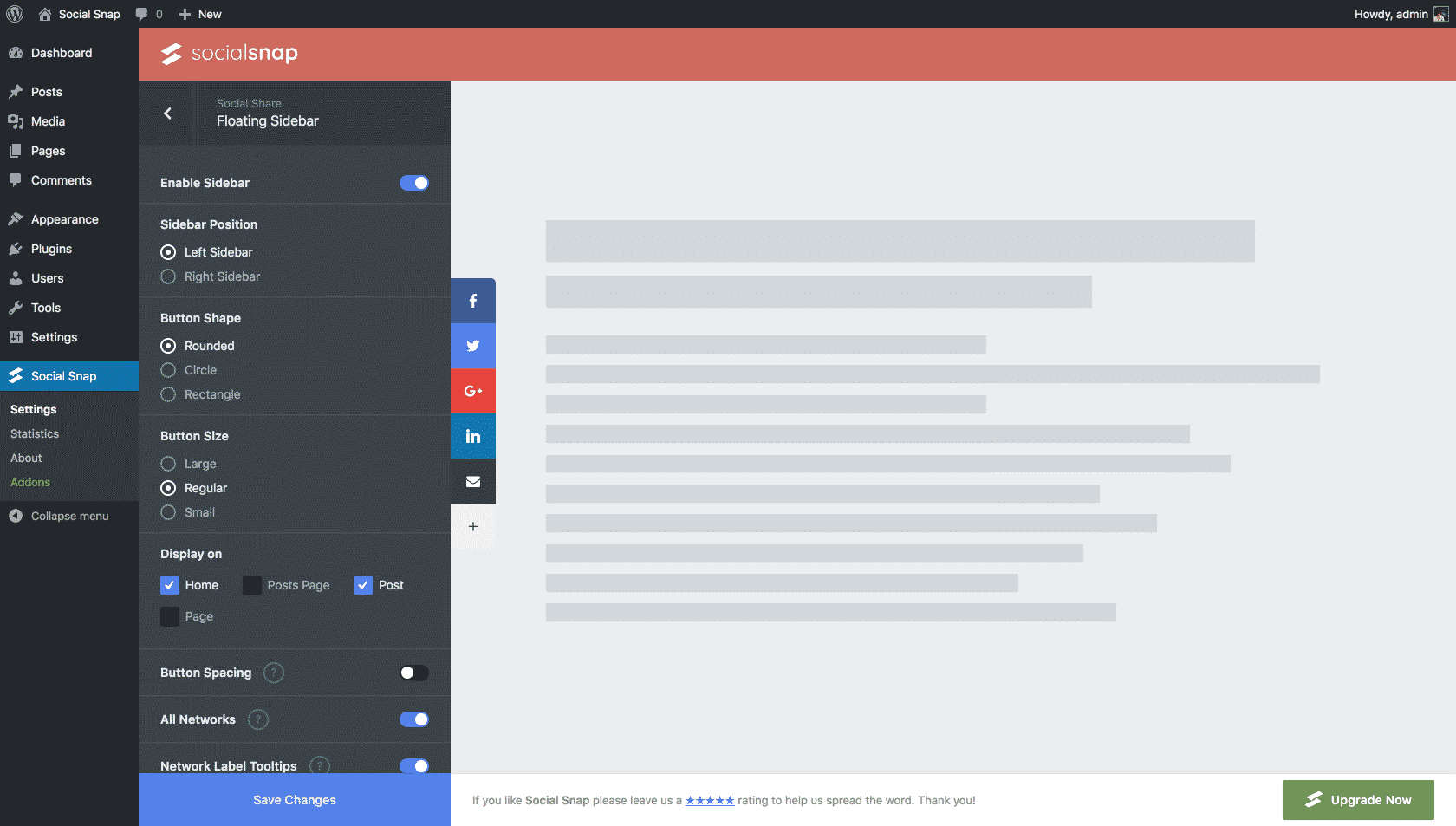 Almost one year ago, Image SEO Optimizer went public on ProductHunt. Since then, we have spun our tool two times, found our market, identified our customers' profile and created a real digital marketing strategy.
In this article, I will share with you the WordPress plugins I used as a marketer to implement this digital strategy. I split the plugins into two categories
The acquisition plugins
The conversion plugins
If you want to be efficient and productive when it comes to digital marketing on WordPress you will love this article!
The best plugins for WordPress to increase your acquisition
I start with the acquisition plugin because it should always be the first stone of your digital marketing strategy.
Acquisition plugins help to catch the attention of potential new customers. Ideally from Search Engines, Social Media or paid advertisement.
Plugins for SEO and WooCommerce!
Improving your ranking in search engines is like growing a tree. It takes time: you need to plant seeds ( = create quality content) and water it every day ( = getting backlinks). Sometimes you even need to cut some leaves ( = technical SEO), etc.
Search engine optimization might be sophisticated, especially if you are a pure marketer or a digital agency owner.
If you are more confident with data management than Google's algorithm this section is definitely for you!
Note that if you are interested in SEO, I invite to read my image SEO optimization guide.
1. Yoast vs SEOPress – The two Best WordPress SEO plugins
With +5 million active installations Yoast is the most popular plugin for SEO. The freemium version contains all the basic features you might need to improve your website search engine optimization: from content analysis to sitemap creation.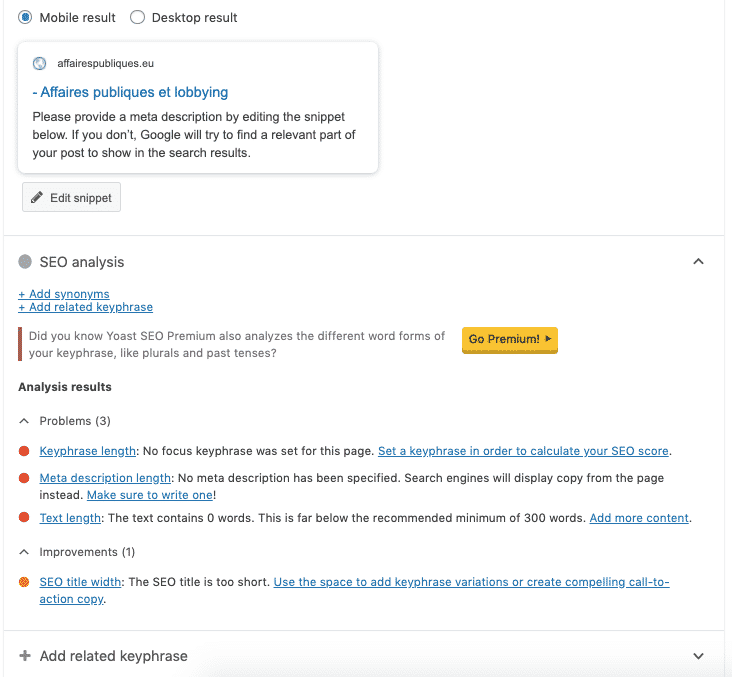 You just need to normally write your article according to the best SEO practices and check that everything is in order with Yoast.
Even though Yoast is the most famous SEO plugin, it's not the best in my opinion and I'd rather use SEOPress.
Let's be honest, the features are somehow similar, but SEOPress has a bit more to offer.
This article is focusing on the best plugins for marketers and digital agencies so I will not do a Yoast vs SEOPress article. However, I recommend you to read this article if you want more information about it.
2. Speed up your website with WP Rocket and Imagify
Speed and loading-time are crucial for a website. It's so important that Google has made it one of its most important ranking factor.
And WP-Rocket is simply the most powerful caching plugin by WordPress experts.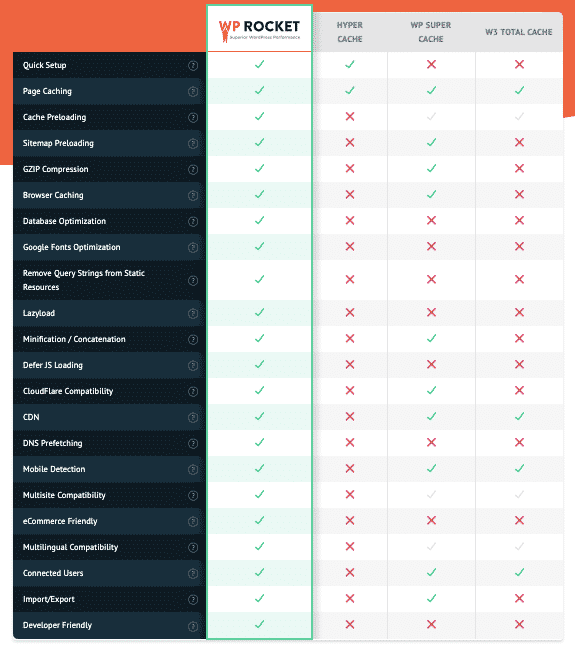 The plugin is a MUST HAVE to improve your website speed. It's easy to set-up and the support is good.
If you wonder why page speed matters, you should read this excellent article from SEO-Clarity.
Another excellent way to increase your page speed is to compress images. On Image SEO we use Imagify. The synergy price/performance with WP-Rocket is great.
Note that compressing your images can also have a strong impact on your conversion rates.
3. Ultimate Gift Cards For WooCommerce
Ultimate WooCommerce Gift Cards plugin allows merchants to create, sell, and manage gift cards at their WooCommerce store. Customers can purchase these gift cards and send them to anyone by email.
The recipient can use this card to make purchases at your store and he/she can also recharge/redeem these cards at your online or retail store.
WITH THE ULTIMATE WOOCOMMERCE GIFT CARDS PLUGIN YOU CAN:
Create and sell gift cards in your native language
Sell Gift Cards at your store in four different pricing types
Customize predefined gift card templates
Customize the coupon code length, usage, prefix, expiry date, etc.
Showcase gift card products on the shop page as well as on a separate page
Redeem gift card on online and retail store
Set gift cards for individual use so that customers can't use any other coupon along with the gift card
Exclude products, categories, or sale items to restrict customers from buying specific items
Enable or Disable tax calculation for gift card products
4. Broken link checker – Monitors links in your posts

If there is one thing Google hates, it's broken links. Why? Because they are a dead-end for the search engine's robots.
As soon as your client's websites start to have hundreds of pages it's nearly impossible to track broken links without an adequate tool.
Broken link checker is the perfect plugin for that. It's another must-have plugin for SEO.
5. Weglot – multilingual plugin for WordPress
Here is another great plugin we use on our website. Its impact on your acquisition is almost instant.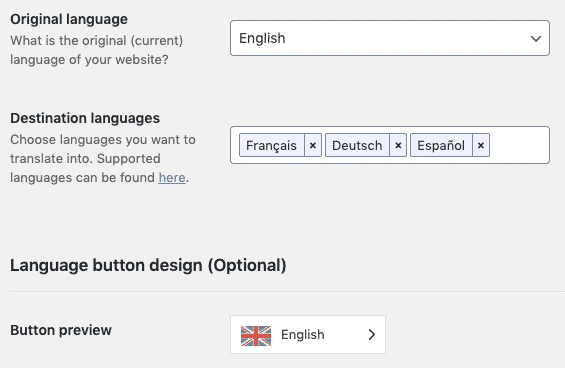 When marketers think about SEO they often forget translation. And the power of translation is just insane.
Weglot can translate your website in so many languages almost instantly. The plugin has allowed us to reach the first pages on several targeted keywords in German, Spanish and French languages. Weglot ROI is at the top of my list.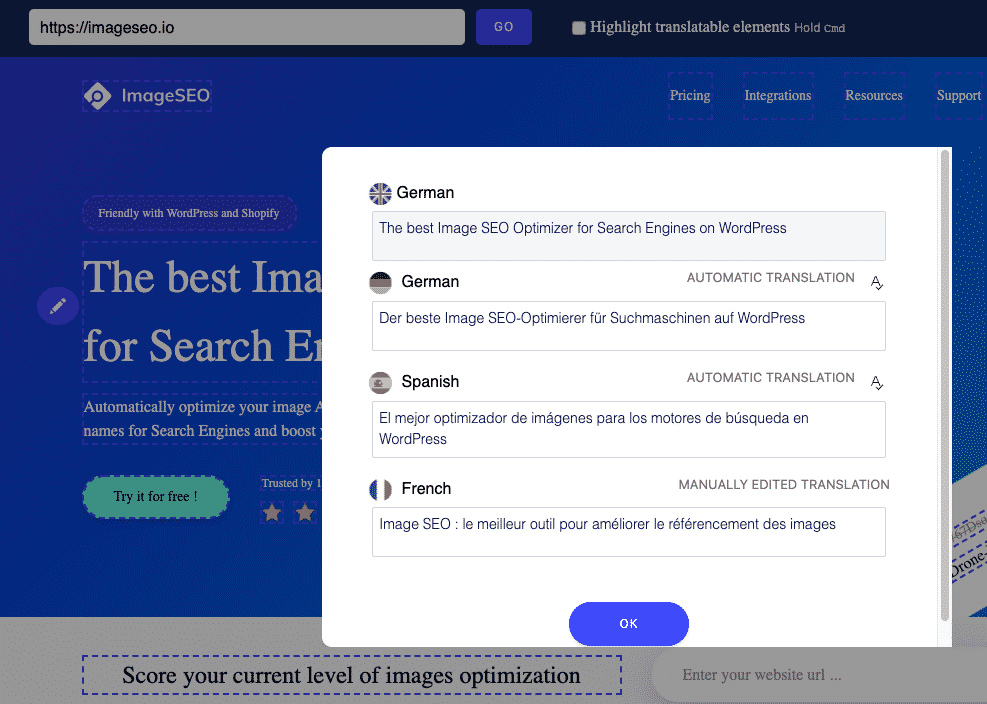 Acquisition from Social Media
Social Media is another excellent way to boost your acquisition. In my opinion, there are 2 plugins every marketer should have for Social Media optimization.
6. Social Sharing for WordPress – Social Share Buttons & Toolkit by Social Snap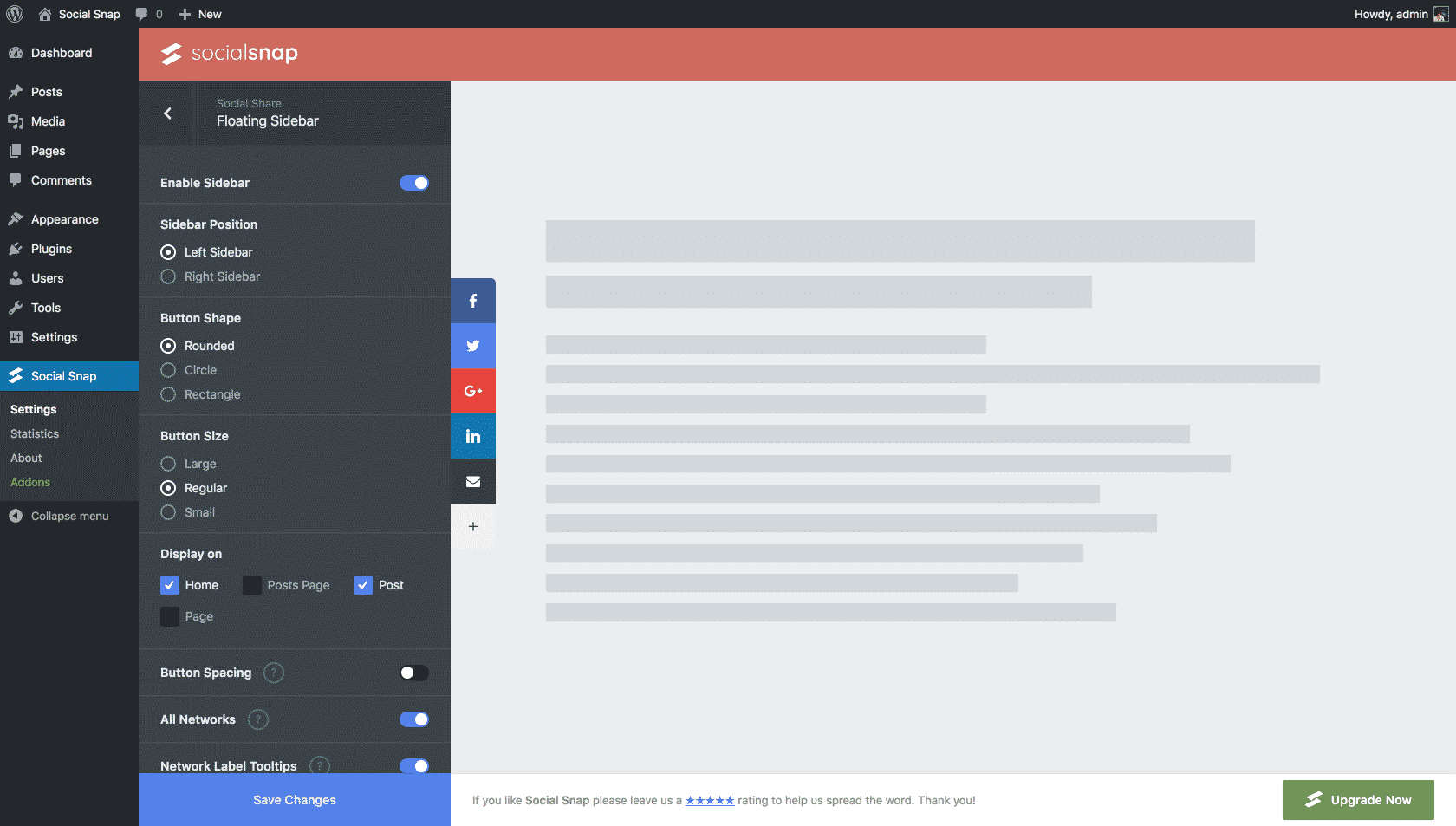 Social Snap is the best, social media sharing plugin with a lot of features. It offers you the possibility to select from multiple social media sharing buttons and offers various placement options.
This kind of sharing icons can dramatically increase your traffic from social media studies say.
7. Image SEO Optimizer – Open Graph Tags generator
Making your posts available on Twitter, Facebook, LinkedIn, and Pinterest is an important step. But you are only halfway through getting traffic from Social Media.
There are indeed more than 500 million Tweets sent each day. That's 6,000 Tweets every second.
If you want your post to be seen by your audience, you need to make it special.
We have included in our Plugin an Open Graph Tags generator. Once it is set-up, your post previews on Social Media will automatically look like that: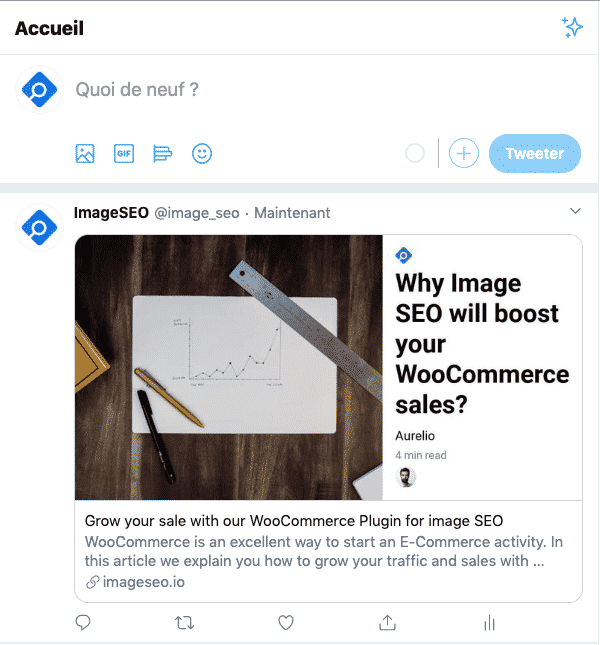 I invite you to read this if you want to know more about our Open Graph Tags generator.
The best plugins for WordPress to increase your conversion rates
Now that you have users and traffic, you want to convert them in one way or another. For me, conversion doesn't necessarily mean a sale.
When I speak about conversion, I target everything that can make your visitor really entering into your funnel: account creation, registration to your newsletter, etc. Here are the plugins you should install:
8. OptinMonster – Best WordPress Popup Plugin
This WordPress plugin makes it super easy to grow your email list with popups. It has an easy-to-use drag and drop popup builder, so you can create beautiful popups that are proven to convert.
I don't use this plugin on Image SEO because I really hate this user experience. However, studies show that it works well. Your call!
9. WP-Chatbox – Facebook Messenger chat widget
Speaking with your visitors/customers is might do the difference. WP-Chatbot is the most popular and powerful chatbot in the WordPress ecosystem.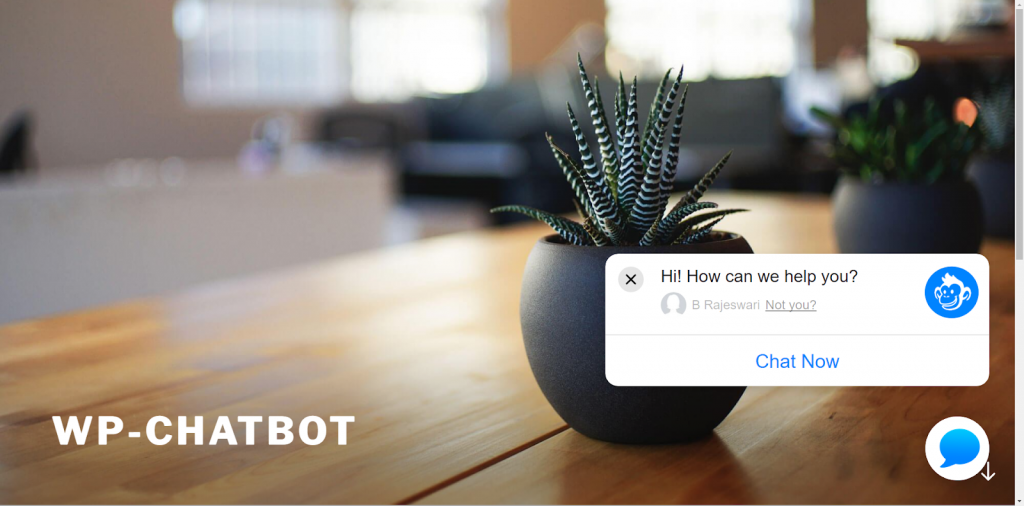 The plugin adds a Facebook Messenger chat widget to your WordPress. Chatboxes are terrific but they can be deceptive if you are too slow to answer.
I'd recommend you to install it, only if you are available enough to deal with it.
10. Title experiments – A/B testing plugin
Every marketing specialist and growth hacker knows the importance of A/B testing. It's the only way to understand the relevance of your hacks and calls to action.

Hotjar is incredible, but you have to pay for it.
11. MC4WP: Mailchimp for WordPress
Last but not least, Mailchimp. This WordPress plugin helps you grow your Mailchimp lists.
You can create attractive opt-in forms or integrate with any existing form on your site, like your comment or contact form.
You need to create an account on Mailchimp to active the plugin.
Any other great plugins to share? Shoot me an email at Aurelio@imageseo.io and i'll add it to the list!
Post scriptum: if you liked this post, you should give a look at my articles What Google Lens means for SEO in 2020? and 4 must have optimization plugins for your WordPress Library.