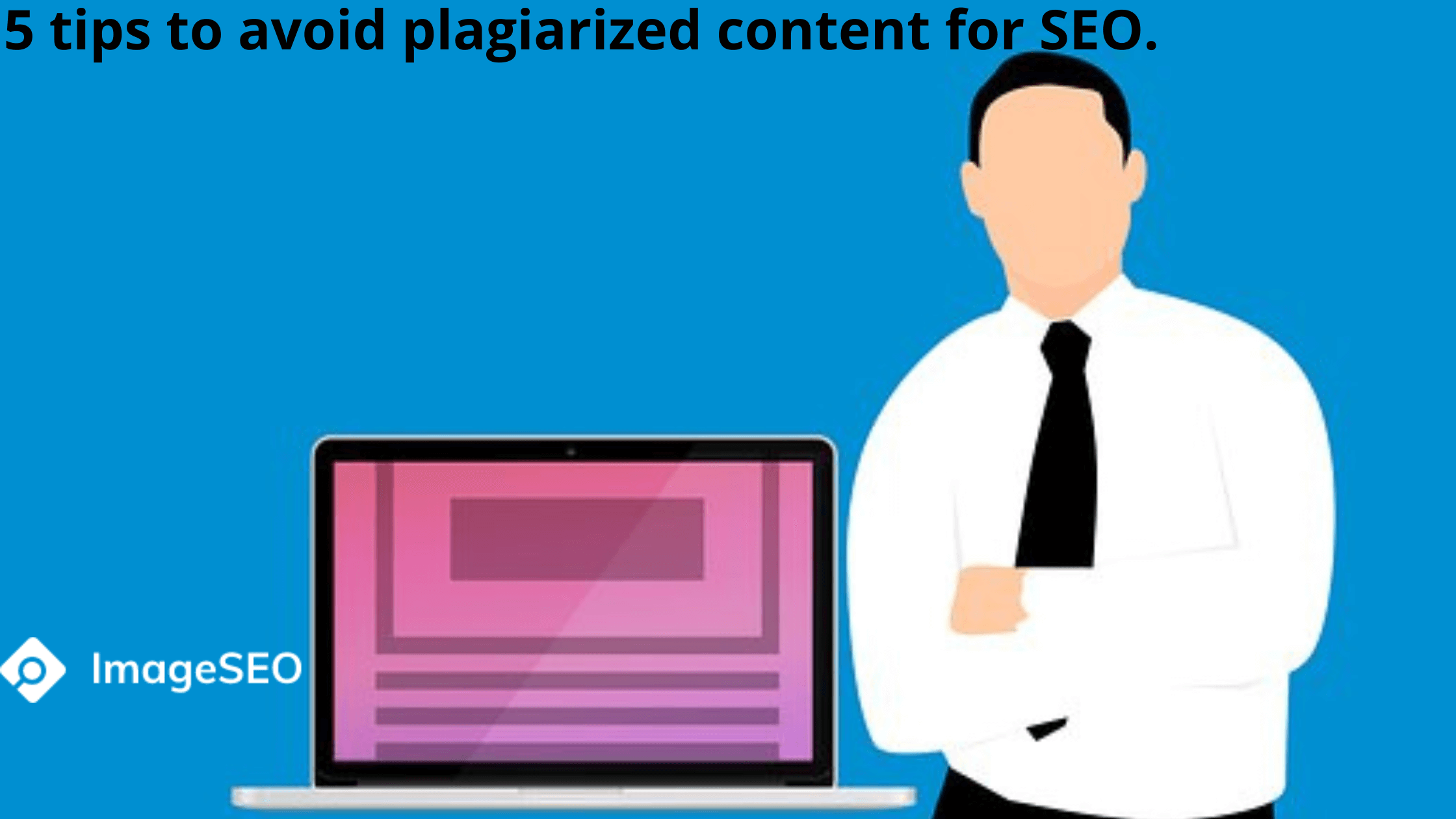 Unique content is one of the critical factors when running a digital marketing campaign. Content advertising depends on the nature of your content and how much value it adds to the user's queries.
Besides providing valuable information through blog posts, content marketing plays a vital role in promoting products or services online.
But for the sake of promotions and rankings, some web content writers and marketers steal content from high-ranking websites.
They believe if the niche of their platform is similar to some other credible platform online, then featuring the same content would be beneficial for them. But the truth is, the output is the opposite of it.
In this article, we will take some insights on some useful methods to avoid plagiarism and how we can write unique content for our blog or website. We will also discuss why it is essential to prevent plagiarism in written content and the consequences.
How does plagiarized content affect SEO?
Plagiarized content can ruin all your SEO efforts in various technical and ethical ways. The main impact is imposed from your audience, search engine, and in some cases, from other website sources as well. Plagiarized content can affect SEO in the following ways:
Plagiarized content gets penalized by the search engine. It is against the search engine policies to feature plagiarized content on a website. The duration of the penalty can vary depending upon the extent of plagiarized content.
Duplicated content means no or low engagement from the audience. People won't engage with the web pages or blogs containing the same information they have already read somewhere. Therefore, no organic traffic will be attracted towards plagiarized content.
Plagiarized content may get copyright restrictions, resulting in severe punishment and penalization. If someone duplicates copyright-protected content, they may have to pay hefty fines, or their platform may get banned permanently.
Now that we have learned about the consequences of plagiarized content, let us discuss some valuable tips on how we can prevent featuring plagiarized content on our website.
Tips to avoid plagiarism
1. Portray in your own words
You can always research the idea, but you must use your own original words to present it. Writing about something new and unfamiliar that you do not understand is challenging.
Therefore, researching an idea thoroughly can bring a lot of improvements in your choice of words. You can watch educational videos which state the purpose and thoughts regarding your content's topic.
The best practice is by starting with the purpose of writing. If your writing is about guidelines, you can follow a more subtle approach by presenting a solution to that problem.
Above all, try not to use a pretending tone about your topic and be more comfortable while discussing its elements. Formal phrases indicate plagiarism as they are commonly used in journals and publications.
2. Paraphrase the content to make it unique
The best practice to avoid plagiarism is the paraphrasing technique, as it helps to write an original piece of writing in a unique set of words. Often, user's mistake changing only the sentence order while paraphrasing content.
However, it's a bit of a technique to avoid plagiarism while paraphrasing your content. A writer should have in-depth knowledge of correct synonyms to implement in their content while paraphrasing.
Moreover, writers have to be careful about the sentence order to maintain the readability of the content.
Paraphrase tool allow writers to create unique content without doing much work. These online tool rephrase content by exchanging words and changing the grammatical structure, which is a best practice.
To keep a check and balance on everything, writers can take assistance from a paraphrasing tool online. Paraphrasing tool bring a one-click solution to create unique content within seconds.
These tools have various options and modes to produce plagiarism-free paraphrased content.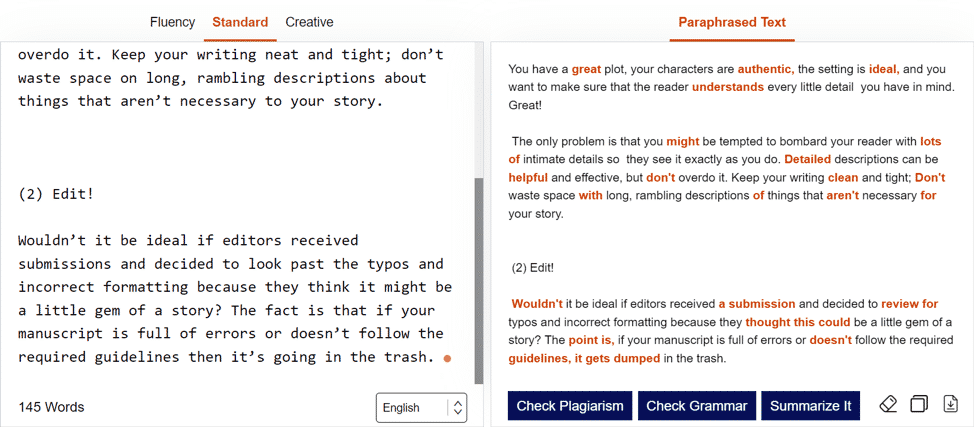 3. Follow A Different Structure
Compiling the researched information all in one place can reduce your ability to manage authentic and unique information in the rest of the topic. Therefore, when you have performed your research on a specific topic, expand that information into several portions to form a structure.
Sometimes plagiarized content is way too easy to hint out only if the structure of a blog post or site is similar to some ranking source. The content should be considered plagiarized if the sentences and phrases featured are identical to other online sources.
A suitable technique to follow a unique structure is changing the presentation of information. Such as, if some authentic information is available in the form of a paragraph, you can present it in the form of a table by highlighting the factual information.
4. Follow Multiple Sources
If you're relying on the same source for writing multiple blog posts or articles, then there is a high chance of featuring plagiarized content on your platform.
In most cases, web content writers are looking to paraphrase information from authentic resources. And if the information is being used from the same source multiple times, it can become challenging to make it unique.
5. Keep editing
The next step is to edit the content by making necessary changes in the areas of improvement found by proofreading. You can often edit the paragraph or sentence to make its sense more readable and unique than already published content online.
Even if the content is not plagiarized, sometimes the content structure or arrangement of headings lands one in trouble. You can edit to change the line spacing and rearrange headings to discover a unique approach.
Read and edit your content in real-time while researching the information until you are satisfied with the result. Keep adding and modifying the content until it seems readable, grammatically correct, and unique.
Conclusion
Plagiarized content impacts your organic traffic and marks your content as harmful material in the light of search engines.
Content is the central element of your SEO strategy as it fulfills a purpose on a platform.
If the content lacks unique quality, it may become challenging to rank higher in SERPs against your competitors.