Installing WordPress is easy, but understanding how it works and knowing the steps to create a successful website is way more complicated.
How will you learn WordPress before you launch your blog? There are many ways to learn WordPress. But where to begin? How can you tell if a blog or an online course is an appropriate fit for your skill level?
It is not appropriate for a skilled developer to read a beginner's WordPress forum and vice-versa. Some WordPress tutorials seem appealing, but they can contain some very advanced information. The balance is hard to find.
With so many options, which ones are the best to learn WordPress?
Check out this handy list! We've compiled 12 of the best resources to learn WordPress.
You can choose from any of these options, each tailored to to a specific audience and offering you a set of skills necessary to go from WordPress newbie to WordPress pro.
1. Comprehensive WordPress Tutorials and Resources (Kinsta)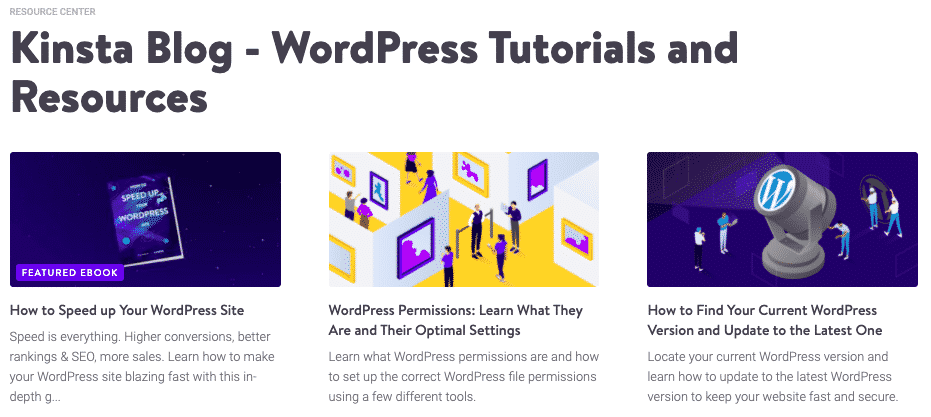 Audience: from beginners to WordPress advanced users
Pricing: free
Quality: incredible (5/5)
Kinsta is one of the best managed WordPress hosting provider, but it's also one of the best place to easily learn how WordPress works.
From a very comprehensive troubleshooting WordPress section, to in-depth guide about WordPress optimization, Kinsta's blog provides you with all what you need to make the most of your WordPress website.
Whether you are a seasoned developer or a total beginner, you will find your happiness on Kinsta's help center: their articles and guides are well-written, understandable and reliable.
Their ultimate guide about how to speed up a WordPress website is a must-read.
2. WordPress Beginner's Ultimate Guide (WP Beginner)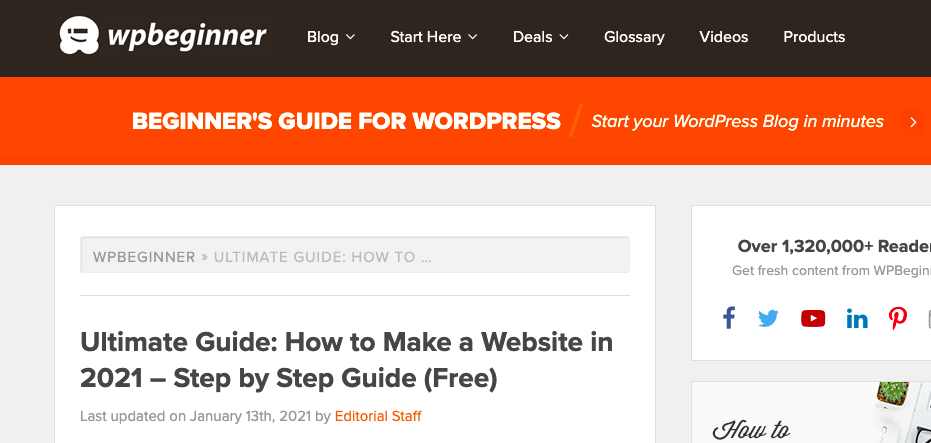 Audience: WordPress beginners
Pricing: free
Quality: excellent (4/5)
Syed Balkhi founded WPBeginner in 2009 with a single goal in mind: create a WordPress resource site for beginners.
WPBeginner aims to help new WordPress users learn what they need to know. The WPBeginner website is a one-stop shop for WordPress beginners and newcomers, offering a blog, extensive tutorials, and free video courses.
There is no better way to learn the basics of WordPress than to take these courses, which cover so many topics including how to correctly create a blog, addressing WordPress errors, and making your website mobile-friendly, etc. It's an excellent way to learn WordPress fast.
3. Premium courses to learn WordPress (Udemy)
Audience: from beginners to WordPress advanced users
Pricing: paying
Quality: excellent (4/5)
It's a professionally crafted learning portal with hundreds of WordPress courses and more. Each course has several levels of difficulty, and there are also study aids and quizzes to ensure you're learning what you're supposed to.
Because there are so many ressources, it might be hard for you to identify where to start, but I couldn't write an article about where to learn WordPress without adding Udemy in this list.
4. Learn The World's Most Popular CMS (Virfice)
Audience: WordPress and web enthusiasts.
Pricing: free.
Quality: excellent (4/5).
Virfice provides wonderful resources for all levels of WordPress and web enthusiasts. It publishes tips & tricks, tutorials, roundups, and suggestions regularly. The website also covers quality reviews like Blocksy theme review and other essential discussion of WordPress themes and plugins.
You can find instructions on how to create, run, and manage your WordPress site successfully. Virfice promises to offer quality solutions to people's problems with WordPress and the web.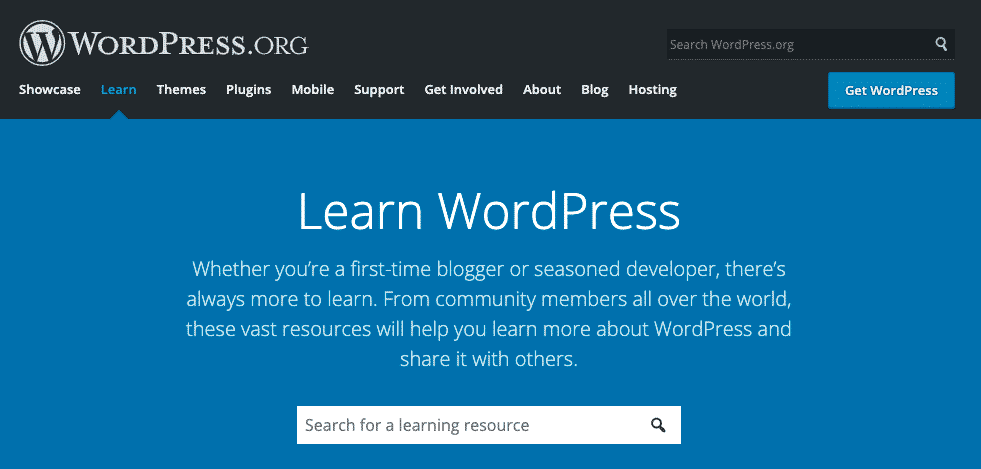 Audience: from beginners to WordPress advanced users
Pricing: free
Quality: excellent (4/5)
Another website that I had to add in this ressources list. Whether you have just started blogging or are a seasoned programmer, there is always more to learn.
WordPress.org has created a hub with a plethora of resources at your fingertips from WordPress community members that will help you learn more about WordPress.
There are lessons that go over all of the basics, including picking a theme, customizing the site, creating pages and menus, creating blog posts, enhancing a site with multimedia, etc.
This site contains a glossary explaining the terminology that's commonly used on websites and blogs so even beginners can understand how to write a blog without feeling totally lost.
Additionally, this website provides hundreds of free workshops about WordPress and is an excellent way to make the most of WordPress' codex.
6. Build Quick And Beautiful WordPress Sites (Openclassroom)
Audience: Beginners
Pricing: free
Quality: excellent (4/5)
I've learnt programming in HTML, CSS and PHP on OpenClassRoom. This website is an incredible way to build quick and beautiful WordPress websites.
With this course, you will walk through the installation, customization, and launch of a WordPress site – all without writing a single line of code in the backend – so that you can instantly get it up and running, be it for a client request or for your own use.
If you are curious, there are so many other ressources available for free to learn your way around about web development.
7. WordPress Training and Tutorials (Lynda)
Audience: Beginners to WordPress experts
Pricing: paying
Quality: excellent (4/5)
Lynda is a learning platform providing you with WordPress training and tutorials. You can learn how to build a website or blog in WordPress with video tutorials.
The courses cover installing WordPress, configuring it for SEO, designing a WordPress theme, creating an ecommerce site, as well as publishing your blog posts and images with WordPress.
8. Learning to Create a WordPress Site (WPpourlesnuls)
Audience: Beginners
Pricing: Freemium
Quality: Amazing (5/5)
Want to create a WordPress website but don't know where to start? Or do you think it would be too difficult since you'd have to learn coding and graphic design? You're wrong!
WPpourlesnuls offers you so many ressources and lessons to help you to create beautiful WordPress websites, regardless of whether you have internet knowledge or not.
The comprehensive guide ' The ABCs of creating a WordPress website ' is truly amazing.
9. In-depth WordPress tutorials for beginners and honest reviews (WPMarmite)

Audience: Beginners
Pricing: Freemium
Quality: Amazing (5/5)
WPMarmite's mission is to help beginners, freelancers and bloggers set up their websites, customize them and manage them on a daily basis like professionals.
The Marmite, is where I started learning WordPress. This website will always hold a special place in my heart.

WPMarmite's content is written in way that technical subjects become understandable, even if you are not a supreme master in computer science.
About 40,000 subscribers already receive the newsletter's tips to improve their skills. I advise you to join them!