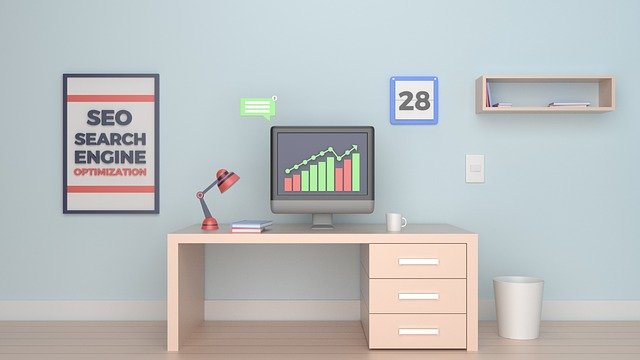 Every company looking to get more customers should be using search engine optimization (SEO) to improve their rank on Google. The higher you rank, the more traffic your site will get and the better chance you have of getting more clients, customers or subscribers.
An important part of any good SEO strategy is your website design. While getting people to visit your site is one thing, getting them to stick around or give you a chance is another.
Without any further ado, let's go over a couple of tips to help you design an SEO-friendly site that can rank well.
Ensure it Looks Good on Every Device
With over half of all internet traffic coming from mobile devices, you need to make sure your site looks good no matter how someone is visiting it. If it looks poor on mobile devices, you are instantly alienating over half of your potential customers. Trying to visit a desktop site on a phone can be a nightmare.
It is hard to navigate, menus will hardly work and photos can look terrible. To combat this issue, be sure to use responsive design when building your site. This will allow your site to recognize the device someone is using to visit your site, and can ensure it will look great, no matter what. This list of WP page builders can be helpful to support responsive web design without any coding skills.
Make Use of Internal Linking
While getting backlinks from other sites is awesome for SEO, don't forget about internal linking. This is where one page on your site will link directly to another. The reason this is so good is because it helps search engines to not only discover additional pages on your site, but also index them.
Also, internal linking can often help visitors stay on your site longer and discover more of your content or what you have to offer. Of course, make sure your internal links make sense. If you simply link one page to another for no reason, you likely won't see a lot of success. All things you link, whether an internal link or a backlick, should be relevant.
Ensure the Site Loads Quickly
Another mark of an SEO-friendly site is one that loads quickly. People have incredibly short attention spans today, and if your site doesn't load near-instantly, they may move on to another site. Even a loading time of a few seconds can be too much for some people.
A big part of improving load time is optimizing the images and videos on your site. In particular, you should compress their sizes so they load quicker and more efficiently. Using a content distribution network (CDN) to deliver a faster and more reliable experience is also a good idea.
Also, be sure that you have the appropriate hosting for your needs. Some smaller sites may be fine with shared hosting, but as your needs grow and you get more traffic, be sure to switch to a VPS (virtual private server) or a dedicated server.
Create Content That Features the Right Keywords
An important part of both your website and your SEO efforts is the content on your site. It draws people to your site, and can help you establish your company or brand as a leader in your space. While your content should first and foremost provide value to readers in some way, it should also contain the right keywords.
By using the right keywords, you can ensure your site and content will appear in the search results for those terms. The right keywords depend on your niche and what you are trying to rank for.
Of course, you want to avoid keyword stuffing. If you simply add the keywords too many times, it can make the content look unnatural and hurt its readability.
Don't Forget About the Importance of UX
The user experience (UX) of your site is another thing to consider when designing a site with SEO in mind. Search engines have gotten incredibly well at judging how satisfied a user will be when visiting a particular site. Even if your site has great content, if the user's experience of the site isn't a positive one, your rankings will suffer.
A great UX can also help with conversions, can build your credibility and even save money, as you won't have to constantly rework and relaunch your experience to get it right. So what goes into a good UX to ensure your website can rank well?
First of all, you need to use white space well and be careful with images. If every page of your site is overloaded with pictures or text, it can be very overwhelming for visitors. Ensure each page has a tasteful amount of blank space, and never use too many photos. When you do, please add alt texts so your website can also be accessible to visually impaired readers.
Also, do your best not to annoy your user. While calls to action and things like that are important, don't fill your site with them. These, and other popups, can sometimes annoy people to the point that they will no longer visit your site and bounce rate might actually have an impact on your website rankings.
Make sure your site also offers a consistent experience. Each page should look similar to the last in terms of its design and color choices.
In conclusion, an SEO-friendly website is critical to ranking well on search engines and getting more visitors and customers.