We are excited today to introduce WordPress plugin Image SEO 1.2.0 , featuring:
Create your Social Media Marketing assets automatically : It is important to have good images for social networks. Boost traffic to your site
Performance gain on bulk optimization: we optimized our queries for better performance
We have corrected an error on our 301 redirects for renaming images. Some files had spaces, it's now fixed.
All of these benefits are non-breaking and fully backwards compatible.
We decided to develop this functionality because in our approach to improve your traffic through images, it was important to target social networks.
For this, it was important to be able to offer you to generate beautiful images for social networks. These are built from the data of your site and aim to catch the eye. Thanks to this, you should be able to increase your click rate!
Moreover, they are in accordance with the format requested by the social networks. All you have to do is concentrate on your content and we'll take care of the rest.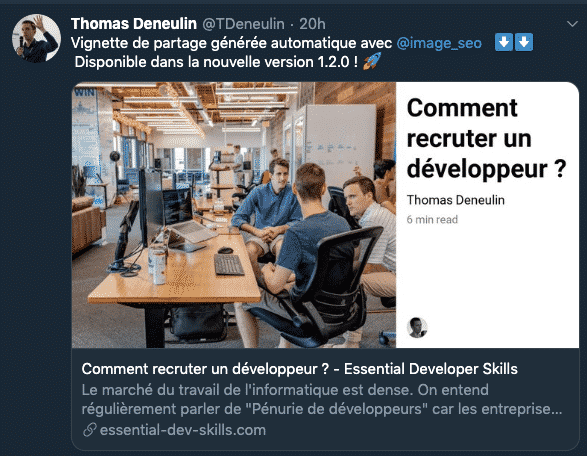 Anyway, never leave an article without an image for your social networks. Here's a case study from Tumblr in 2012. Thanks to the Open Graph tag, they made x2.5 on their Facebook traffic!
To use this feature, nothing could be simpler :
Ready to increase your traffic on social networks? Don't forget to upgrade!