Do you need a good SEO optimized WordPress theme for your website?
Ideally, you should always select a theme that is optimized for search engines. Themes can indeed have a strong impact (negative) on your website's position in the SERPs.
That's why I've compiled for you this ultimate list of WordPress SEO themes. These SEO friendly WordPress themes come in a wide range of styles so you can use them for almost any kind of website.
Before jumping to the list, let's check what makes a theme SEO-friendly.
Importance of SEO
When you think about SEO optimization, you have to imagine a journey: your content is the passenger and your website the vehicule. Optimizing your content, and writing your articles according to the best SEO practices depends on you.
But if you don't optimize your website as well, search engine crawlers might not find you or decide that your content is not worth the first pages of Google results.
The theme optimization can help your content to stand out in search engines whenever your audience searches for topics you've written about since it will strongly impact on your website structure, your load times and your website accessibility.
How To Know If A Theme Is Optimized For SEO?
Themes With Slow Loading Times
You need to make sure the theme's codebase is of high quality. Poor code may not directly affect SEO, but it will impact loading speed, a crucial factor for Google. The theme you choose should load fast.
In addition, if you don't already have one, you should install a caching plugin, like WP Rocket or WP Super Cache.
To check how fast is loading your website you can play with Google PageSpeed Insight.
If you want a better assessment, of your theme's codebase, you can check your WordPress error logs and monitor your PHP Errors with WP Umbrella plugin for WordPress.
All the themes included in this articles have optimized loading times that will benefit your SEO, but also your website's user experience.
Page Size & HTTP Requests
Your theme should not be too heavy. Obviously, your site's load time will be impacted by themes that load tons of heavy and useless resources.
Additionally, you need to make sure that the theme uses as few HTTP requests as possible. To do so, create a plain/naked page. Then right click a blank area of this page, click on "Inspect", and then click on "Network". Make sure the information on the page is up to date by reloading the page.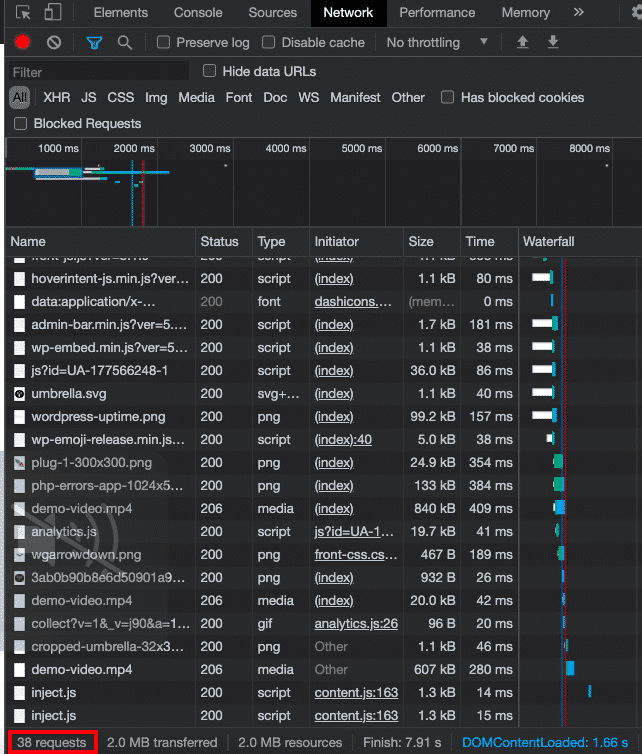 If the empty page sends over 20 requests, that's already a poor sign of performance and you should consider switching to another theme.
Responsiveness And Mobile-Friendly
Google's algorithm is becoming even more sophisticated, so its ability to assess how friendly your theme is to users, especially on mobile, is increasingly important. In 2021, all the theme available should be mobile-friendly, but it's better to check.
To check if your theme is responsive, you can take Google's Mobile-Friendly Test.
SEO Meta Tags And HTML Structure
The HTML structure of your theme is of utmost importance for SEO.
There's no hard rule here, and this is often a matter of debate. However, I'd suggest following this structure since it's the most logical one for me (and for crawlers):
Only one <H1> heading (this is really important);
No <H1> tag on the logo;
Few or no <H2> headings: these should be generated within your content and not related to the theme (it will dilute the power of your others <H2> headings otherwise);
No <heading> in the sidebars or widget titles (for the same reason);
Breadcrumb are not mandatory but can have a positive impact on SEO;
Last but not least, check that your theme embed SEO meta tags such as title tag and a meta description on every page or post.
The SEO checklist for WordPress Themes
There are a few basics that you need to make sure your theme covers to be confident that you are working with a solid build. This includes
Optimized SEO meta tags;
Only one H1 headings;
Optimized structure;
Fast loading times;
Low number of HTTP Request;
Mobile friendliness;
Breadcrumb availability.
Even though you use an excellent WordPress Theme, your SEO tactics should not change: make sure you have great content and earn great backlinks. Nevertheless, it will surely help!
WordPress theme MH Magazine is ideal for sites publishing numerous posts on a regular basis such as media websites.
WordPress theme MH Magazine is ideal for sites publishing numerous posts on a regular basis such as media websites.
It has 12 available demos that will show you how flexible MH Magazine is. No matter what content you're sharing on your blog, you'll be able to arrange it professionally and leave a lasting impression on your readers.
Whenever your target audience searches the web for topics you've written about, your content will be enhanced due to the theme optimization for the search engines.
Price: 49$
Page Speed Insight score: Excellent (85-100)
Less than 80 HTTP requests.
Mobile friendliness: Yes.
Breadcrumb: Yes.
Optimized structure: Yes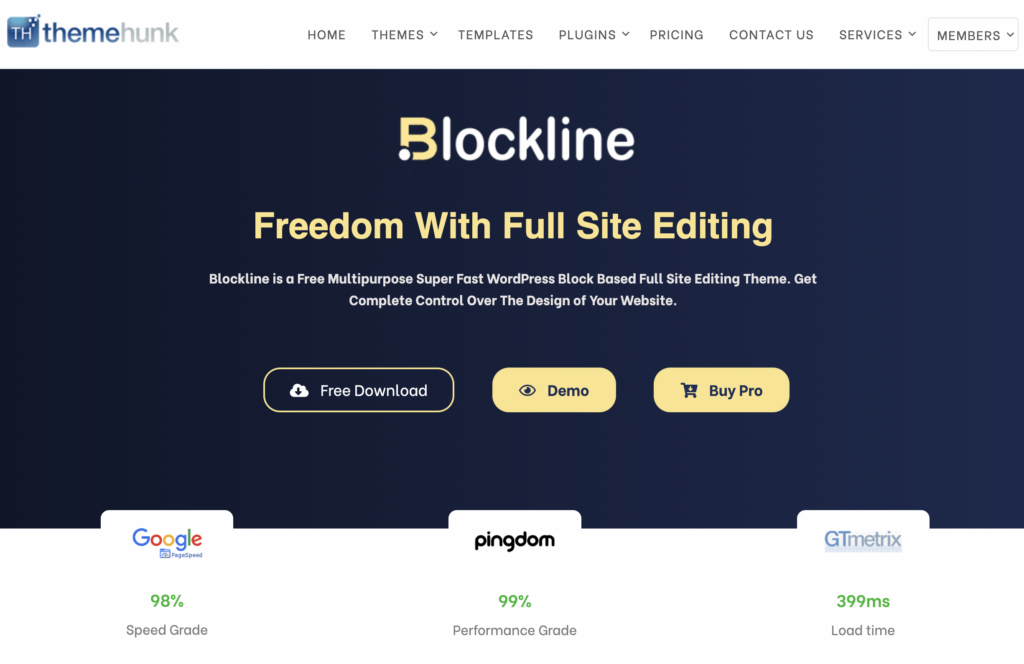 Blockline is a Free lightweight and Fast Block Based WordPress Theme. It is a good theme for overall SEO and optimizations. It is a minimal and lightweight Full Site Editing theme. This speed-optimized theme utilizes the WordPress blocks editor to create unique and eye-catching layouts. You can use it to represent Your art, business, an event, show Your portfolio, start a blog, start a webshop and sell Your products, etc. The theme is responsive so looks good on almost every device.
Price: Free
Page Speed Insight score: Excellent (90-99)
Less than 75 HTTP requests.
Mobile Responsive
Block Editor Support
WooCommerce Support