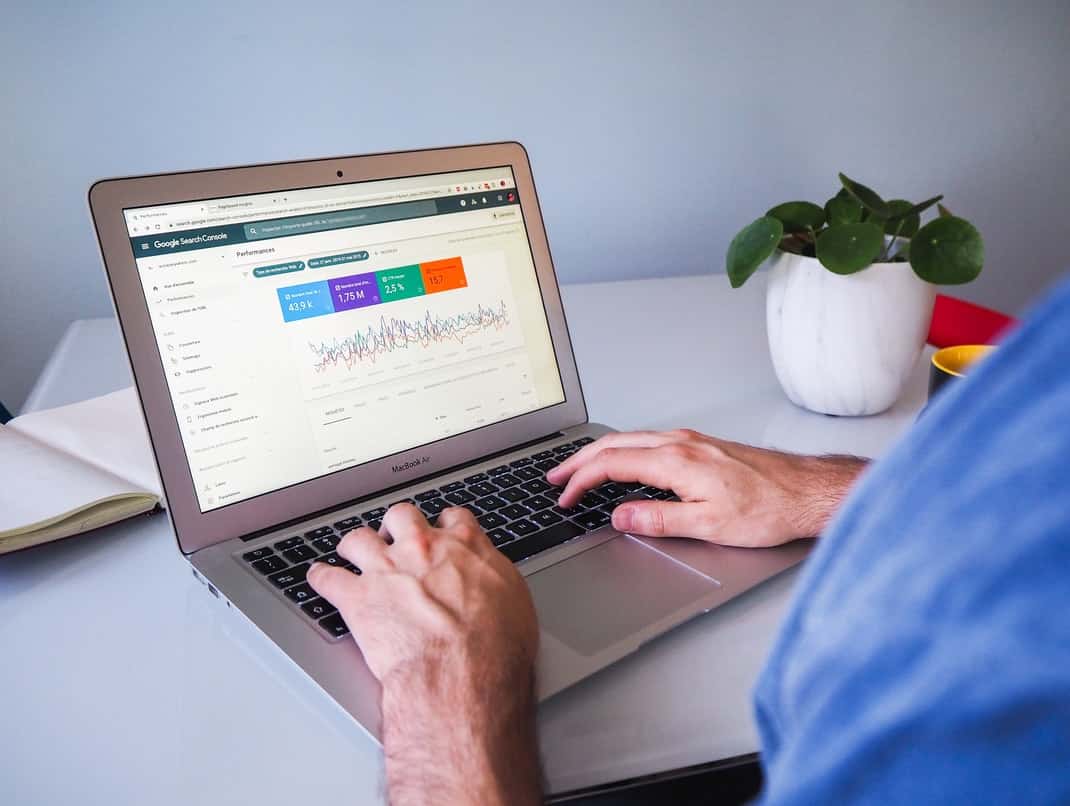 Looking to increase the authority of your blog?
Here are some guidelines and link building tools to help you understand why backlink is important for better ranking on Google.
Backlinks are used by the search engines, i.e. Google (we will focus on it in this guide), to help rank websites.
In short, the quality of backlinks has influenced Google rankings since 1998, when Google created Page Rank, a mathematical formula that evaluates the "value of a page" and that looks at the quantity and quality of other pages that link to it.
Backlinks are SO important for SEO optimization and that's why the leading SEO companies – Ahrefs, SEMrush, and Moz – have tools for analyzing DA (domain authority), as well as dofollow/nofollow backlinks.
In this article, i'll share with you my best tips and tools to get backlinks!
Let's get started with the concept of Domain Authority.
Why's DA (Domain Authority) Important and How Can You Check It?
Domain Authority (DA) is a search engine rankings developed by Moz that predicts how likely a web link is to rank on search engine results pages (SERP).
The authority domain rating ranges from 1 to 100, and the higher the overall score the higher the ranking score.
Domain Rating (DR) is a measure of a site's authority based on its backlinks profile. The scale ranges from 0 to 100.
In general, the higher this number the stronger the site is. So, for example, some of the most famous sites have a 70-100 rating where, for example, google.com has a Domain Rating (DR) of 94.
You can check the authority of a domain through the Ahrefs SEO tool, you just need to enter the link or URL of the site.
Moz defines DA as data calculated using dozens of parameters and based on data from its Link Explorer web index. The Domain Authority calculation itself employs a machine learning model to identify the best-fit algorithm that most closely links Moz's link data with ranks across thousands of real-world search results that it utilizes as benchmarks.
Because Authority is calculated using machine learning, your site's score will fluctuate when more, less, or different data points are utilized in the calculation – for example, if Facebook acquired a billion new links, everyone's PA and DA would decline relative to Facebook. As a result, instead of using Domain Authority as an absolute value to score the efficacy of your internal SEO efforts, think of it as a relative statistic to compare against the link profiles of other sites.
All of this data should be viewed at the level of your competition, in the niche you are writing about.
For example: if you write about keto nutrition in your native language you can compare yourself to other blogs, portals, and shops for those categories.
What's Page Authority (PA)?
A Page Authority (PA) is an estimate that predicts how much a particular page will rank on search engine results pages (SERP). Page authority ratings range from 1 to 100, and higher scores correspond to higher ranking ability.
How to increase the authority of your blog?
"Content is king" – the quality of content is always a priority
On-page SEO – optimize texts
Build backlinks – build strong links
Internal linking – link content to each other
Blog regularly – publish blog posts regularly
Let your domain age – be patient, the older your domain the better
Mobile-friendliness – a site responsive for mobile devices
If you are already doing link building, check the DA and PR of the domain on which they put your link. If the Domain Authority rating is below 15, you will not benefit from that link.
And, yes – don't copy other people's texts and images. Copying texts from other people's blogs is, according to Google, strictly forbidden. If you didn't know, Google's algorithms can recognize images.
Choose a topic and research it before you start posting, write unique text, and complete the post visually for a better UX (user experience).
Keep in mind that long paragraphs can act as a novel on a mobile phone and try to make them shorter and more visually readable.
Building Backlinks
When building backlinks, it is more difficult if you focus on the end result, that is, bringing a link to your blog.
In fact, success depends on the relationship between the owners of the two sites.
Link building is essentially the process of building a relationship with another site owner who wants and desires to link to your content because it is useful and improves his.
From this, we can conclude that access itself and content are equally important to get a successful link.
For example, if your post describes in more detail a topic that the owner of another site already has, it is very likely that they will link to your blog in order to provide their readers with a better source of information on the topic.
That is why we often come across a link in blog posts that leads to a site that is expertly focused on a certain topic, even to Wikipedia, because people think that it is an up-to-date source of information.
It's also important to know that dofollow links are more important than nofollow links.
Mastering the art of email outreach for SEO (2 Steps)
Outreach is one of the most important skills in finding sites for your links. What needs to be mastered here is outreach via e-mail, and more precisely, a two-step email outreach.
Let me explain..!
Step 1: Build Trust
When it comes to reaching out to prospects for link-building opportunities, two-step email outreach should be a normal procedure.
Compose a suitable email (pay attention to the visual component of an email) and 'warm up' the webmaster you are approaching first, rather than seeking a link right away.
Demonstrate real interest in the subjects they cover, provide value, recognize their value, and win their confidence.
This technique is genuine, and it aids in the development of connections and the acquisition of more backlinks for your link-building initiatives.
Step 2: Leverage the trust to get backlinks
You can use these relationships to plan future link-building initiatives once you have established them.
We are all human beings and in the end, it's always more pleasant to help someone with whom you have already discussed.
Wait a couple of weeks, and then, ask for a backlink.
Do not forget, you will only get a backlink if your content is worth it.
Open a Profile on Social Networks
Platforms like Quora, Reddit, LinkedIn, Pinterest, and the like have a huge potential to increase visits, plus, the bonus is that they have a high DR and, therefore, that backlink is worth more.
To get started, open an account at Quora and join the regional bloggers communities. There you can post your content and link to your blog to get a dofollow link. By answering questions on various topics and issues on this platform, you also expand your reader base.
Keep Working and Building
Don't be discouraged, everyone started from 0 (zero) and built their DAs and SEOs over time. All you need to do is be committed to it and you will succeed.
Find blogs with a higher DA rating than 20 and look at the Ahrefs of the first 100 backlinks that this site has.
Find in them those who are not nofollow and contact them for guest posts and cooperation. L
ink building can be built with more work and effort, so your blog will be in a better position in the search and you will get more organic visits through Google.