This article is a work in progress.
In 2020, more than 25% of Google Organic Traffic comes from image searches. Recent data from Jumpshot and Moz indicates that Google image search is the second most popular search platform behind Google.com. You must therefore optimize your images for Google Images.
The Image SEO optimization checklist basically includes:
Optimize Image HTML Attributes for Search Engines such as alt texts, title text, figcaption, etc.
Optimize Image files size.
Optimize Image filename.
Optimize Image Placement.
Optimize Image EXIF data
Add structured data (Image Schema).
etc,
That's a lot to do. Hopefully, if you are using WordPress there a several plugins to optimize all your images in a few clicks.
But all these actions will not have the same impact in your images' position in Google Images.
Is alternative text optimization more important than filename optimization ? Should you really spend time to optimize your image title tags? Does EXIF and IPCT data really impact SEO optimization? Are fast-loading images ranking better than others? The answers to all these question should determine your image SEO strategy and the money or time that you spend on images optimization.
That's why I've run several tests to determine what are the most important ranking factors for Google Images. I'll share the conclusions with you in this article.
Determining the most important SEO Ranking Factors for Google Images
My belief, before making the tests, was that the most important SEO ranking factors for Google Images were: the alternative texts, the content surrounding the image, the image filename, and the exif data. I also believed that the image size was an important criteria for on-page SEO but was not relevant for Google Image. I'll quickly dive into each of these things before explaining you the tests methodology.
The image alternative texts and title texts
Alternately known as "alt tags" and "alt descriptions," alt text is the written content that appears in place of an image on a webpage if the image is not displayed on a user's screen. Text such as this gives search engines a better sense of your website, which in turn helps screen-reading tools describe images to visually impaired readers.
According to Google SEO guidelines, alternative texts are critical to image SEO optimization but title texts are not relevant.
The content surrounding the image
It came to my understanding that Google's robots were capable of determining the content of an image (sometimes with errors) only by the content that surrounds this image. This can be related to the figcaption, but also to the closest heading of the image.
The filename
Almost every image on the internet has its own unique name — this is called the image's filename. It looks like this in HTML.
It's a common myths about image SEO optimization to believe that filename are relevant to Google Images. We will check this too.
The EXIF data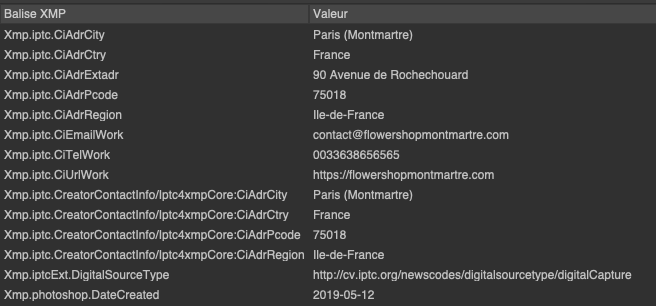 Digital cameras use the EXIF data format to store various information in photos. EXIF data embed information such as date, time, geolocation, copyright, etc. According to Matt Cutts, Google reserves "the right to use it in ranking."
Image SEO case study : the most important ranking factors for Google Image
Study Methodology
Step 1: I duplicated the same image, erased the EXIF data, I applied a color filter using the GIMP. This way I would have visual results and unique/original images. Google doesn't like duplicate content – this also apply to images.
Step 2: for each image, I optimized either the alternative text, either the filename, either the figcaption, either the exif data, either the page headings with the keyword "branta ruficollis"
Step 3: I displayed these images on different pages with more or less the same domain authority to see if it was possible to rank an image only with headings and figcaption.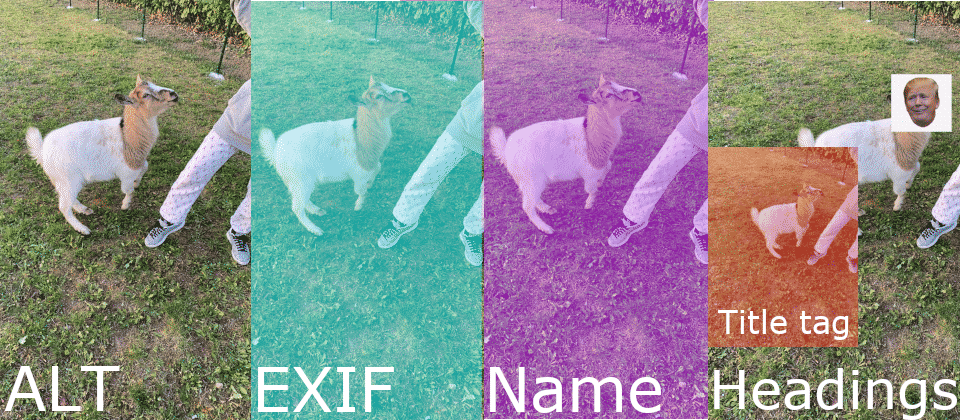 You will find below our main findings.
Alternative text is the first ranking factor for Google Image
This is the most important conclusion of this SEO case study: image alternative texts is the first ranking factor for Google Image. Period.
Writing Alt tags for Google Image
Writing alternative tag for Google Images is easy. Alternative texts have to be short but descriptive. Try to describe your images in the fewest keywords possible.
In this example, the perfect alternative text would be "A got in a garden".
No more, no less, that is just what a visual impaired user/ Google's robots would need to understand what this image is about.
It's Possible To Rank An Image Only With EXIF Data
This is one of the most outstanding conclusion of this study: it's possible to rank an image on Google only with EXIF data.
Of course EXIF data are less important than alternative texts for SEO/UX, but they could give you this competitive edge to outrank your competitor in Google Image.
How to add SEO friendly exif data to an image?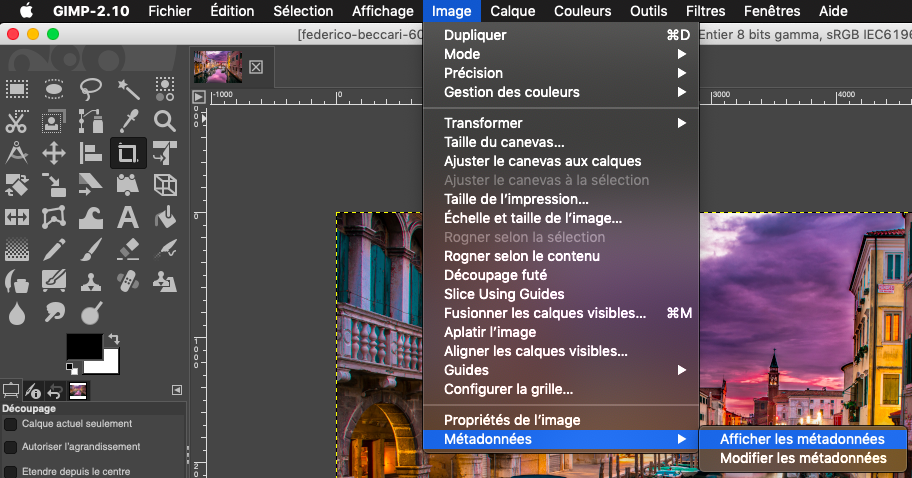 Open The GIMP
Open your .JPEG photo and follow this path Image > Metadata > Edit Metadata
Select the empty fields you want to update and click on "Write Metadata".
"Export to .JPEG" (be careful to have ticked the 3 boxes save "Exif data", "XMP data" & "IPTC data").
Image Filenames Are Less Important Than Alt Tags For Google Images
That's another important takeaway of this study. Image filenames are really less important than alternative texts for Image SEO.
Title texts are irrelevant for Images SEO
It's Possible To Rank An Image Only with Headings and Related Content