This article is a deep dive on HTML tags and attributes optimization for image SEO. If you are lazy or are looking for efficiency we invite you to have a look at Image SEO WordPress Plugin.
Image SEO facts and key figures
Image SEO is probably the easiest way to boost your search traffic. It is often neglected by other SEO Specialists and E-Commerce websites, making it less difficult to rank on competitive keywords.
Here are some figures that should convince you that image SEO is worth your time and money:
Daily page views of Google Images is greater than 1 billion. That statistic comes from Benjamin Ling, Director of Search Products at Google.
More than 1/3 of all keywords now contain Google Images.
More than 50% of the time when images are in the Top 10 results, they are actually in the top 3 rank positions (Source SEO Clarity).
HTML tags and attributes are important for image SEO
Let's have first a recap about what are the html tags and/or attributes that you should focus on to improve your position in Search Engines :
Alternative Text
Title Text
Figcaption
Filename
An html example is worth 1000 pictures !
You got it? Now keep in mind that they are several other ways (image compression, EXIF Data, Lazy Loading, etc.) to improve your images ranking in search engines.
Image name and Search Engine Optimization
An image filename is the name of your image file – you can either edit it manually on your computer or use our WordPress Plugin to do it automatically.
In the html code above, the filename is "imageSEO-Tool-Screenshot.png". Try to always keep arborescence short, logical and relevant.
You might argue that filenames are not HTLM tags and you are right. However, image names optimization are as important as alternative texts optimization for your images SEO strategy. That's why we put them in this article.
How to name your images for SEO ?
Google tells us : " filenames and alt text are best when they're short, but descriptive. " It's more or less the key about everything in life, so be smart and efficient with your filenames.
Image names should be a combination of 1, 2 or 3 relevant keywords, but it should not be keyword stuffing at all.
Let's look at an example and use ImageSEO tools for this picture.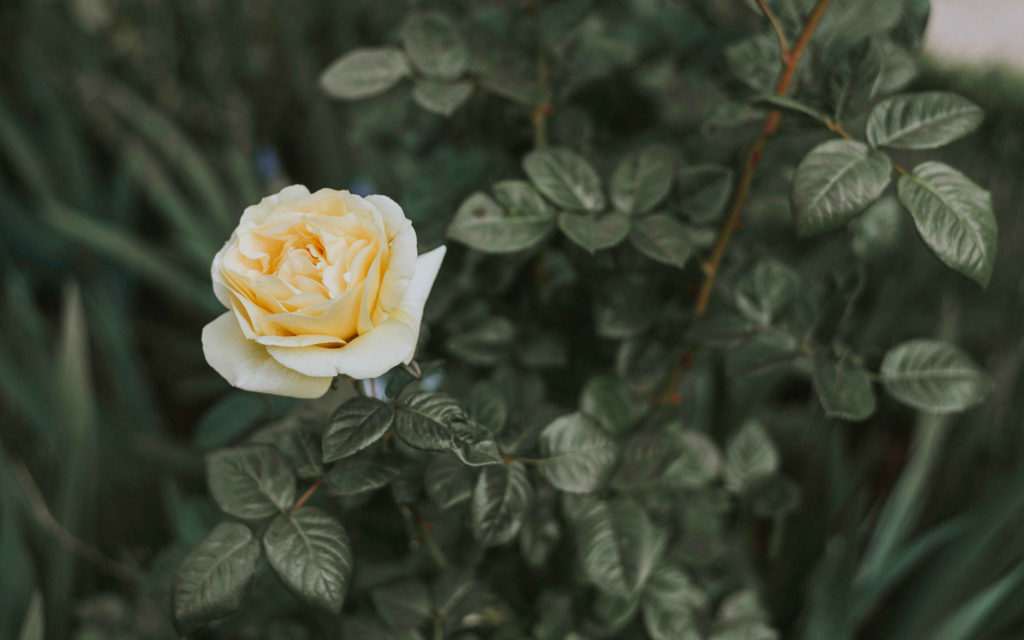 Rose-flower.jpg is an excellent filename. It's short, it's descriptive and it's likely that if you use this picture, your page is about flower, so it is coherent with your global semantic.
What is the best length for your image name ?
What you can eventually do is to add an additional keyword to niche your image. In this situation you could have also named your picture "white-rose-flower.jpg."
If your domain has low authority and you want to rank on competitive keywords, I advise to be more specific in your filenames, but not too specific. Avoid keywords stuffing !
White-Rose-Flower-In-A-Greeen-Garden-In-Paris.jpg would be too lengthy of a filename. Short but descriptive, remember?
SEO : ALT Tags, Alternative Texts or ALT description ?
SEO experts like to say that Alternative texts should not be called ALT Tags, but ALT Texts, ALT Attribute or ALT description.
Indeed, ALT Tag is a misuse of language, but just keep in mind that all of the previously mentioned phrases refer to the same thing: alternative texts.
What is an Alternative Text use for ?
Alternative texts are displayed when your image cannot be rendered or when users hovers their mouse over images. This has also been created for people who cannot read the page, like people with visual disabilities. The primary use of ALT texts is to create accessibility of an image.
Alternative text and image name should be different!
Google attaches a strong importance to Alternative Texts; these texts should be in correlation with your filenames. They are however different because one should provide an alternative to the image, photography or illustration.
Note the W3C explanation regarding ALT texts:
"Note that it does not necessarily describe the visual characteristics of the image itself but must convey the same meaning as the image."
How to write SEO friendly Alternative Texts ?
With our picture, "Rose-Flower" would be an acceptable text, but it wouldn't be optimal. "A close up of a rose flower" would be better because it constitutes a relevant alternative to your picture. Something that people using screen readers will understand better.
For graphs, figures and charts, ALT should summarize the rend and they should be kept blank for decorative images.
You just have to write the fewest words possible to describe the picture to someone that cannot see it.
What is the difference between images ALT Text and Title Text ?
Images title tags are used to provide additional information about images. They are irrelevant for SEO, but they can improve user experiences.
What about figure and figcaption ?
Figurecaptation or Figure Captation element are a kind of legend that can describe your image. Figurecaptations always have a parent element named figure.
Figcaptions are important for SEO
Figcaption is an essential asset for an image's SEO strategy. They provide Google with information about your picture and are a useful complement to alternative texts.
Filenames, alt texts and figcaptions are the three tools which help search engines to understand your images. If you want to boost an image in the SERP, you should not neglect the information you provide in any of them.
and should convey your key messages
Figcaption is also useful if you have importance messages to convey. Studies say that users focus 60% more on figcaption texts than on the paragraph that surrounds it.
Figcaption should therefore focus on your best sale arguments and include links or call for actions.
The 4 things you should know about html tags for image SEO
Filenames must be short and relevant;
Alt Text must provide an alternative to the images;
Title Text should be catchy, like newspaper titles. However they don't matter for SEO;
Figcaptions help Search Engine to understand your content and are an excellent place to display your strongest messages.