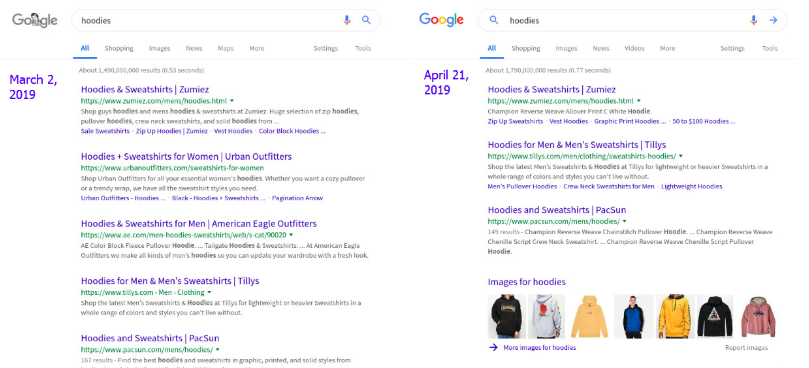 Why optimize your WordPress Library for Search Engines ?
1. Image SEO and library optimization will boost your organic traffic.
Free organic traffic granted
A picture is worth a thousand words. Behind this cliché, studies have shown that articles with nice images get, on average, +90% more visits, compared to articles without images. So you must include images on all your pages and post.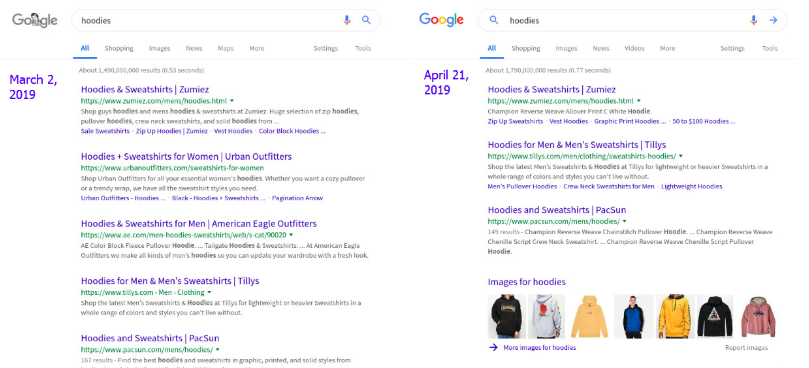 WordPress users should always have this data in mind when they build their marketing and SEO strategies.
Whether it's a simple photo blog or a WooCommerce website, you must use images if you want to get your audience's attention.
Images can also boost your organic search traffic if you take the time to optimize them for SEO. Indeed, On average, more than 20 % of Google traffic comes from Google Images. Yes, more than 20%. This is HUGE! That is why you must optimize your WordPress Library for SEO.
You should always keep in mind that people neglect images optimization. It's thus easier to appear in the image SERPs top results.
2. WordPress makes image optimization SO easy
Bulk optimization!
Also, image SEO is about quick-wins and there are a lot of WordPress plugins available that can grow your image search traffic and save you a plenty of time.
Library optimization for Search Engines is the low hanging fruit of SEO and you would be foolish not to grab it.
Spoiler : you will find below a short recap about image SEO best practices, and then, the 4 must-have plugins you need to have to optimize your images and library.
How to optimize WordPress Library for Search Engines ?
Alt, name, loading time and social media sharing
Before going further, let's have a short recap about how image SEO works on WordPress. If you need more information, have a look on our ultimate guide for image HTML attributes optimization.
Having relevant filenames and good alternative texts for your images
Organizing your Media Library coherently (internal meshing)
Focusing on loading time : Choosing the right format, scale for SEO, use responsive images and reduce your files size
Adding Pinterest Data, OpenGraph and Twitter Cards
The last point is often forgotten and it's a mistake. In 2019, any good search engine optimization strategy should include Social Media.
Studies have shown that if you want your post to be clicked on Pinterest, Facebook on Twitter, you need a picture.
Image SEO is easy but you need some plugins
If you have a lot of media in your WP Library, it's nearly impossible to have a relevant image SEO strategy because it's too time consuming.
No worries, we have the solutions! The WordPress community has created many plugins that can perform bulk operations on your Library content.
The best plugins for Image SEO and Library Optimization on WordPress
When we created our product we did a Benchmark on the best library optimization plugins available on the internet. We are sharing the result with you today.
You will find below the 4 must have plugins for image SEO we identified during our study. They cover the 4 areas we highlighted previously and they should rocket you on Google image.
They are compatible with the main WordPress extensions and themes such as WooCommerce, Elementor, Divi, Smush or Yoast.
1. Image names and alternative texts generator for WordPress
ImageSEO is one of the best WordPress Plugin for image SEO and Library optimization.
Every images SEO guideline mentions in first place the importance of names and alternative texts.
However, all the WordPress plugins available on the Market before ImageSEO were not able to provide a relevant auto-completion for alt attributes and names.
They were only about writing the page title in the alternative texts and the filename.
Google, Bing and Qwant algorithms despise keyword stuffing. This statement also apply to your images and that's why ImageSEO is revolutionary. The plugin helps Search Engines to understand your visual content.
Save time using Artificial Intelligence
Indeed, the plugin uses Facial Recognition, Artificial Intelligences and Machine Learning to analyze your images. The data generated are then used to fill out your alternative texts and your filenames.
The results are relevant and the plugin is an amazing time saver. It's a must have as soon as you have more than 50/100 images in your library.
The plugin combines extremely well with WooCommerce since E-Commerce websites lack textual content.
2. Real Media Library – Images Organizer for WordPress
Real Media Library is an amazing WordPress plugin to deal with your media. It allows you to organize your images in folders. This is so useful when you have thousands of pictures in your WordPress Library.
It's time to put your library in order!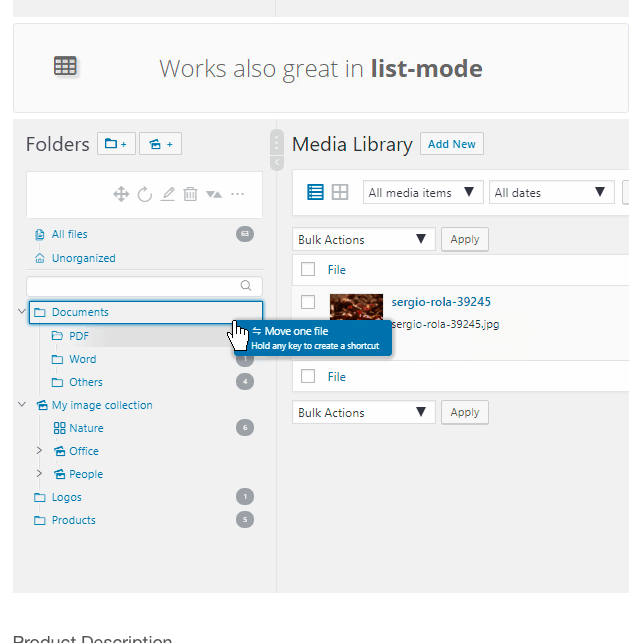 Permalinks and meshing are important for SEO. Real Media Library is the perfect plugin to help you do this with your images on WordPress.
The plugin offers a lot of possibilities and is very handy. You can drag and drop, create, rename, delete or reorder your image folders. Give it a look. You won't regret it !
Google should understand your pictures!
And never forget this : you have to do all what you can to help Google understanding your visual content.
3. Imagify – Images and Medias compression for WordPress
" Speed up your website with our image optimizer and get lighter images without losing quality. "
Imagify is also a very handy WordPress Plugin and a must have. Optimizing images compression is the lowest hanging fruit of web performance strategy and you must do it.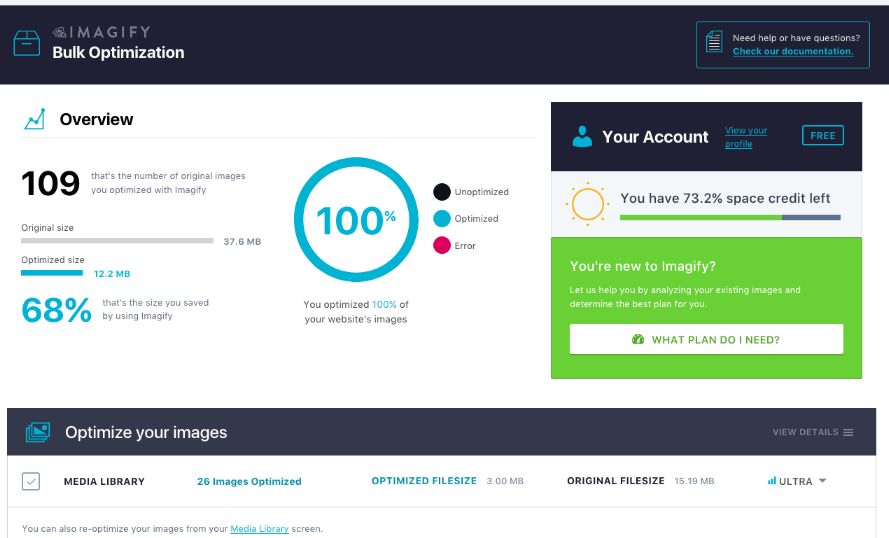 Indeed, websites with heavy images and huge loading-time are penalized by Google. The plugin allows you to compress your images without losing quality.
The Cherry on the cake : you can compress your images, but keep the EXIF and IPTC Data if you want.
The plugin can be combined with Lazy Load to improve even more your website loading time.
4. Open Graph WordPress Plugin
ImageSEO has special features for Social Media Optimization such as hashtags generation for Twitter and instagram or data-pin description and data-pin-media for Pinterest.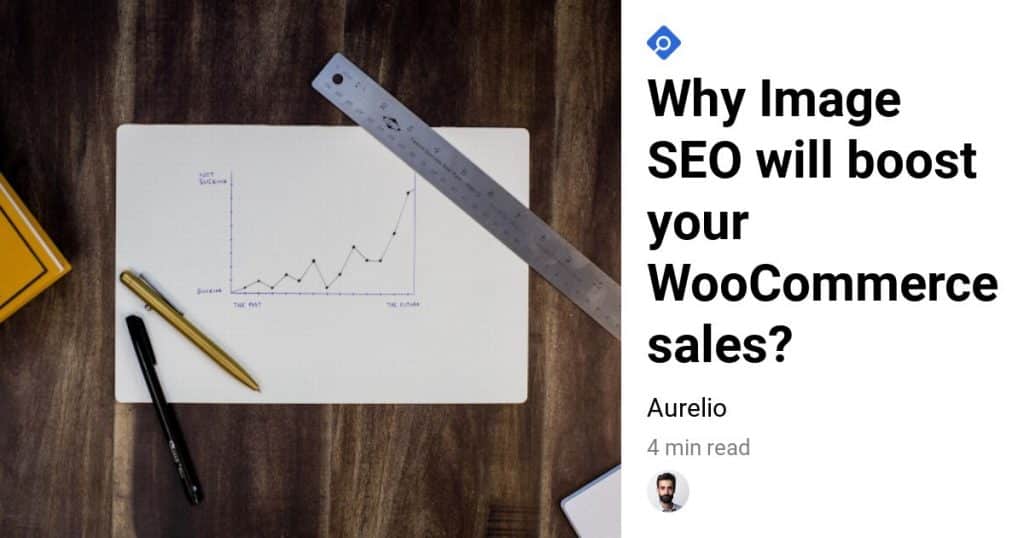 However, the these features have only been developed to complete what the plugin developed by Will Norris does.
The Open Graph plugin inserts Open Graph data into WordPress posts and pages. It allows you to select the thumbnail that will be displayed when your page is shared on Facebook or Twitter. It is so important for conversion.
If you need more information about the importance of Graph Meta Tags, Neil Palet has written an excellent article about it !