Information
This feature is only available for Gutenberg users.
Our plugin offers you the possibility to edit the Pinterest attributes of your images.
There are 4 Pinterest attributes.
data-pin-description
data-pin-url
data-pin-id
data-pin-media
Go to your WordPress library

Click on the link to edit the image
Once you get there, scroll down to the middle of the page. Surprise, there are 4 new attributes that correspond to the 4 Pinterest attributes.
All you have to do is fill them with the appropriate content.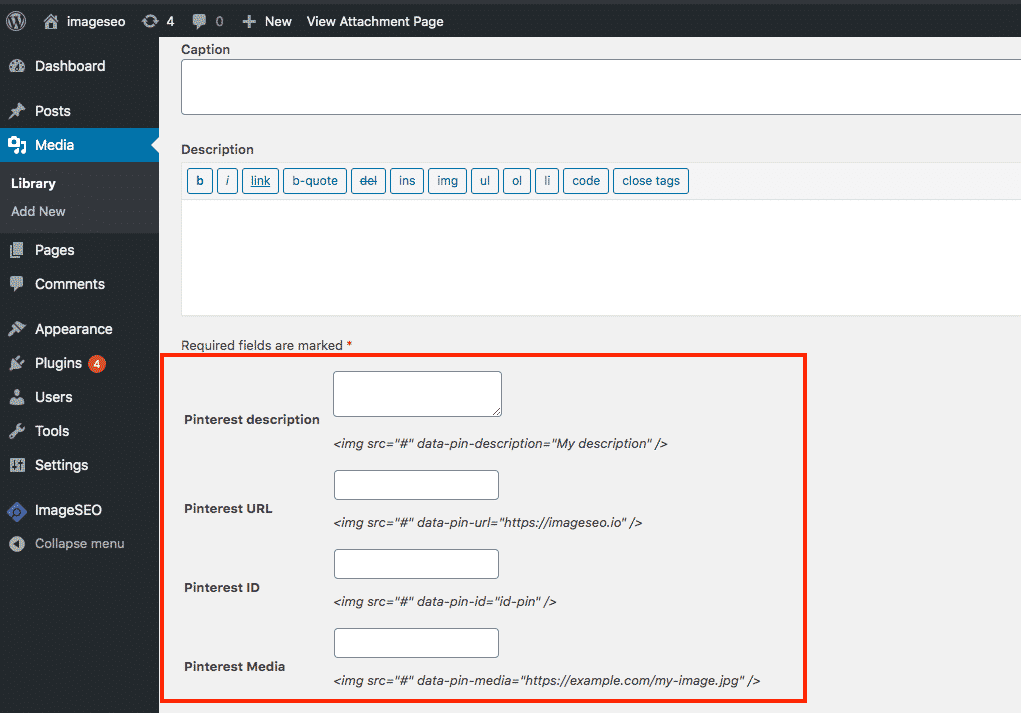 Easy peasy!