Information
This feature is only available in version 1.2.0 and later.
To configure and activate your custom preview for social networks, you need to enable the feature on the settings page.
The option is activated according to your publication types. For example, you may wish to customize your images only for your articles but not for your pages.
Tick the boxes Posts and Pages and all your futur pages and posts will have customized preview cards.
For your already existing publications, you will have to manually select the ones you wish to generate.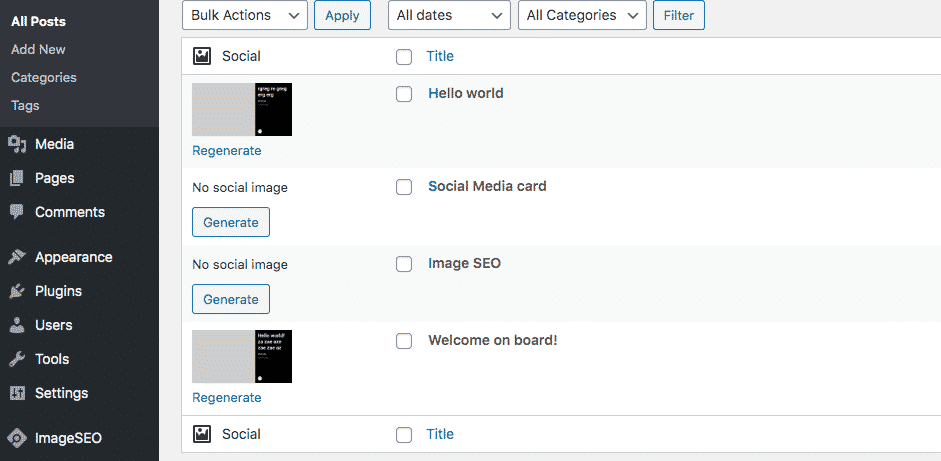 Click on generate or regenerate in your post/page lists. This will update your preview cards.
If you are using a caching plugin, make sure to clear the cache of your website to refresh your open graph tags.